Hello, I'm Wylin Tjoelker and I would like to welcome you to the NCRA   (The Northwest Colonial Reenactors Association).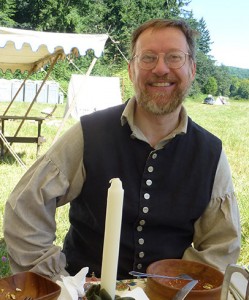 We are pleased to make your acquaintance.  It is my privilege to serve as Secretary, photographer and webmaster for our group.
As a group of 18th century (American Revolutionary War) history buffs, outdoors-men, and flintlock black-powder marksmen,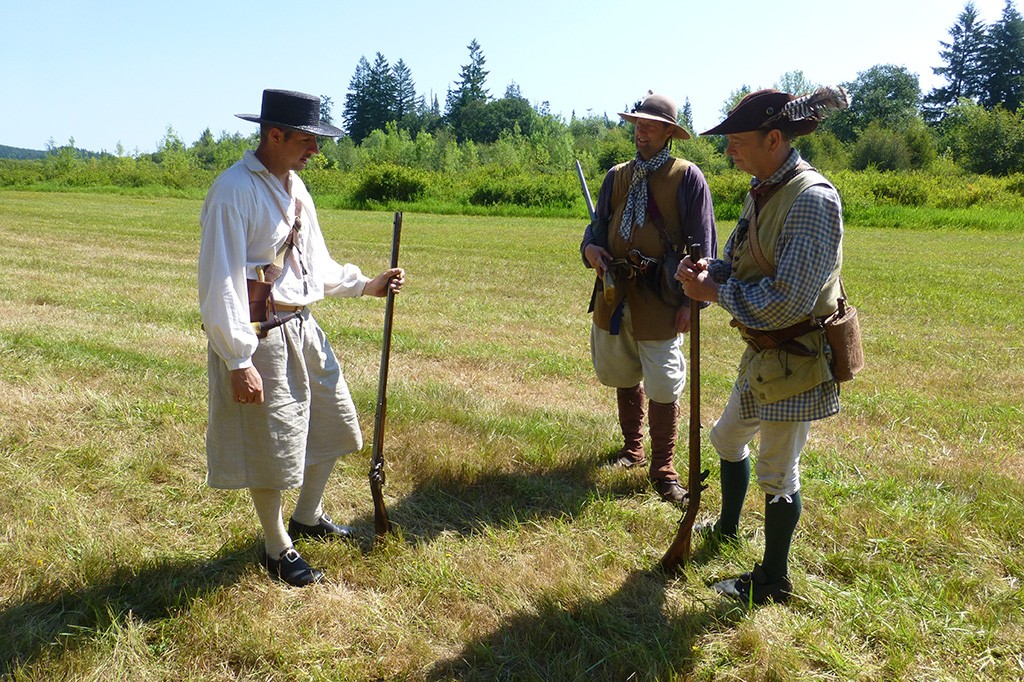 along with similarly interested wives, children,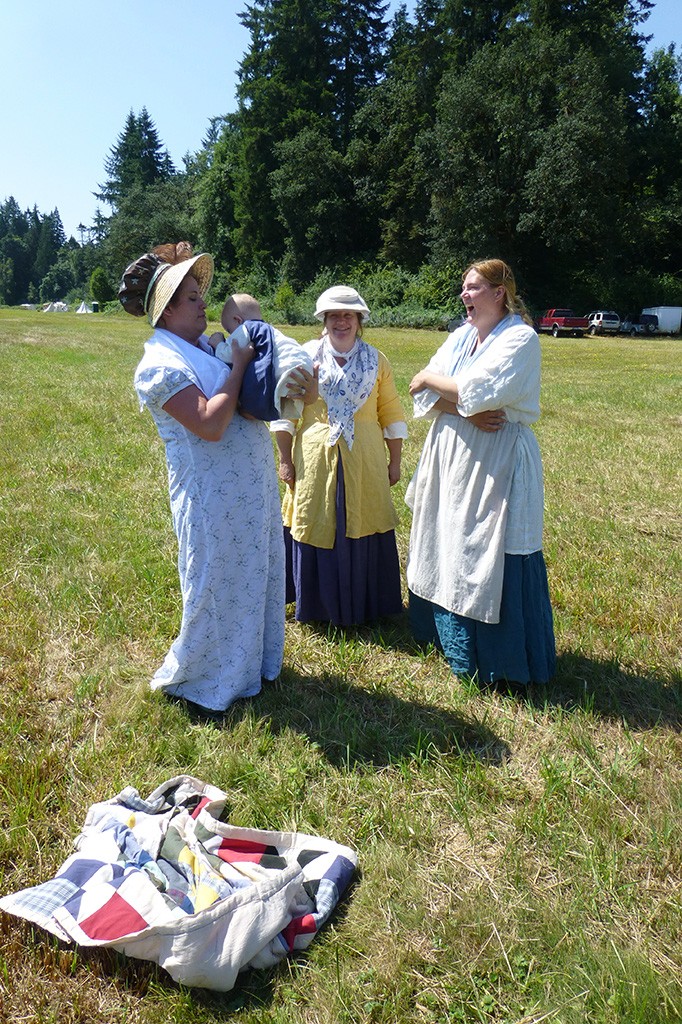 and grandchildren,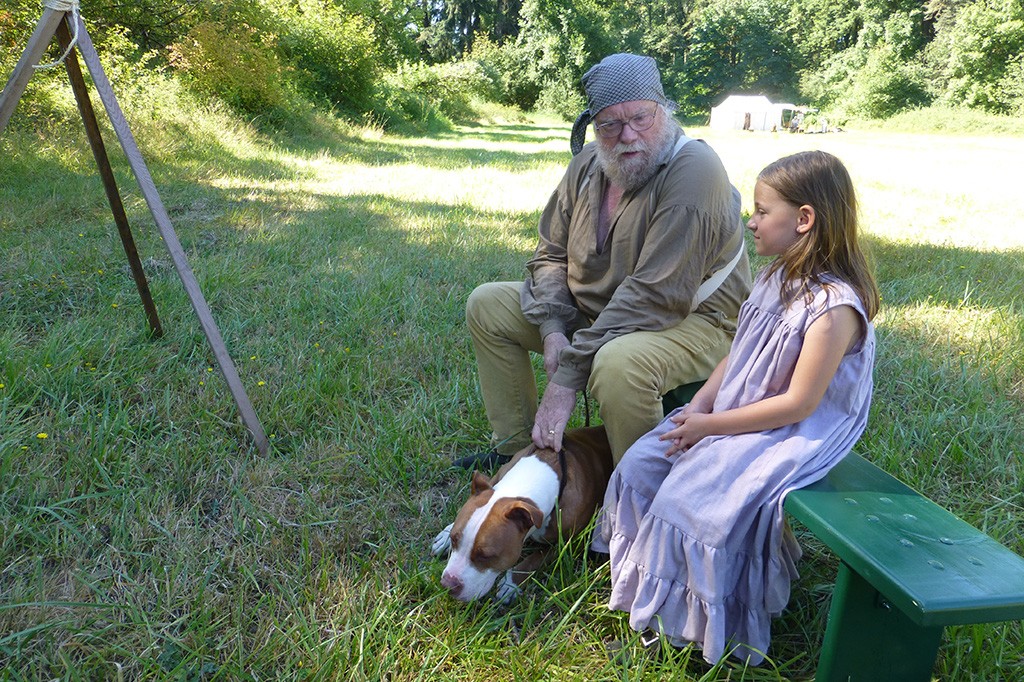 we welcome all interested persons to peruse the pages of this website to see if they might like to join us on some of our amazing adventures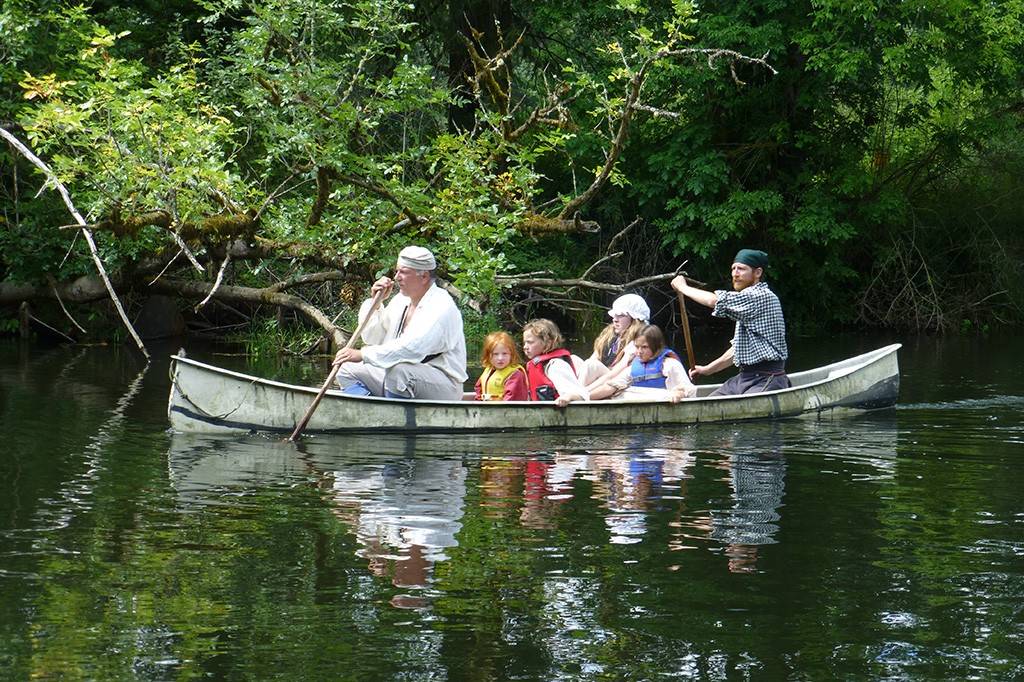 and fabulous get-togethers.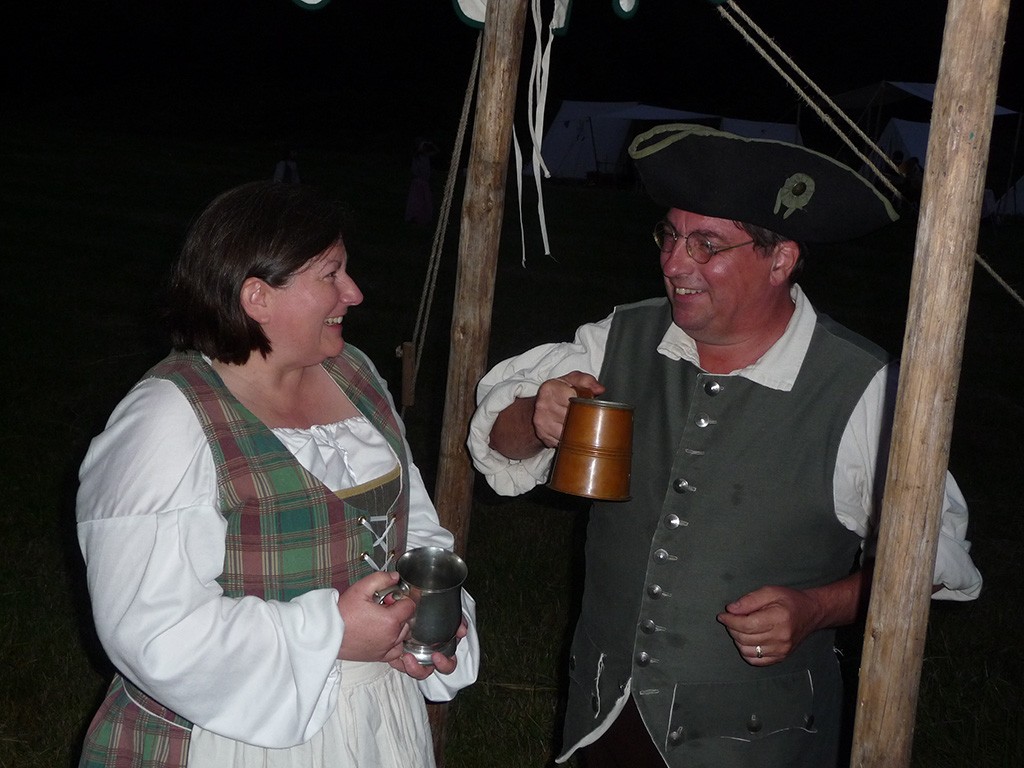 While our members hale from several western states, our core group, as well as our events, take place in various locations within Washington State.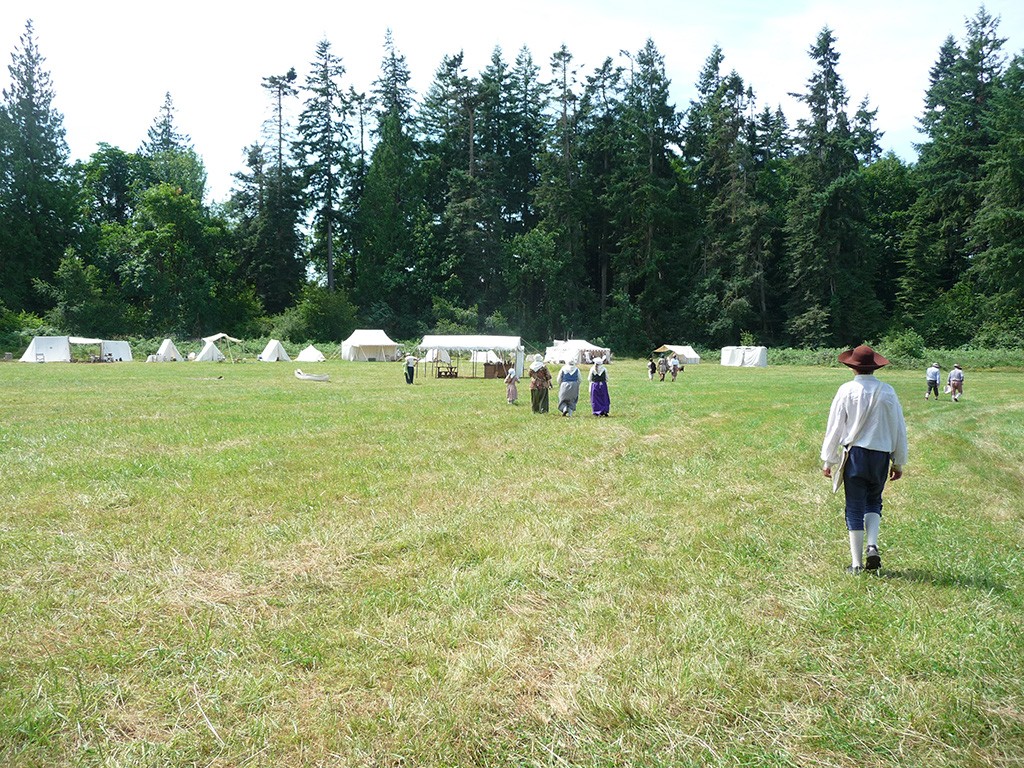 We are not a very regimented group.  Although we make a lot of effort at our events to look as period accurate as possible,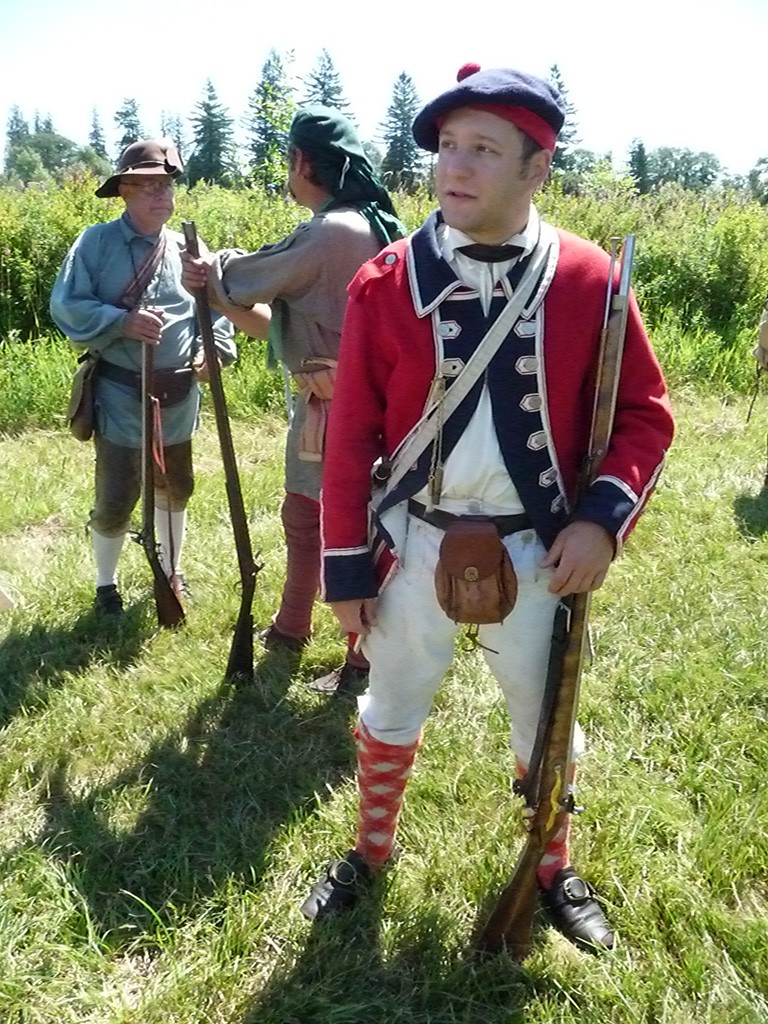 and though we take considerable pleasure in playing our personas to the max,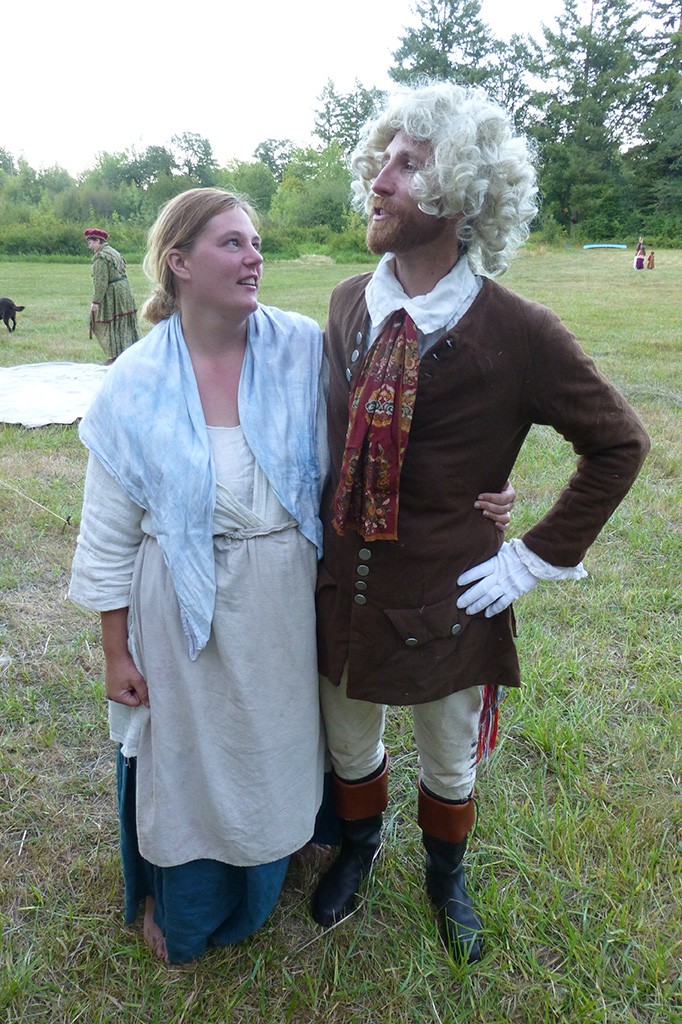 the thing that distinguishes us the most, is our genuine friendships with each other.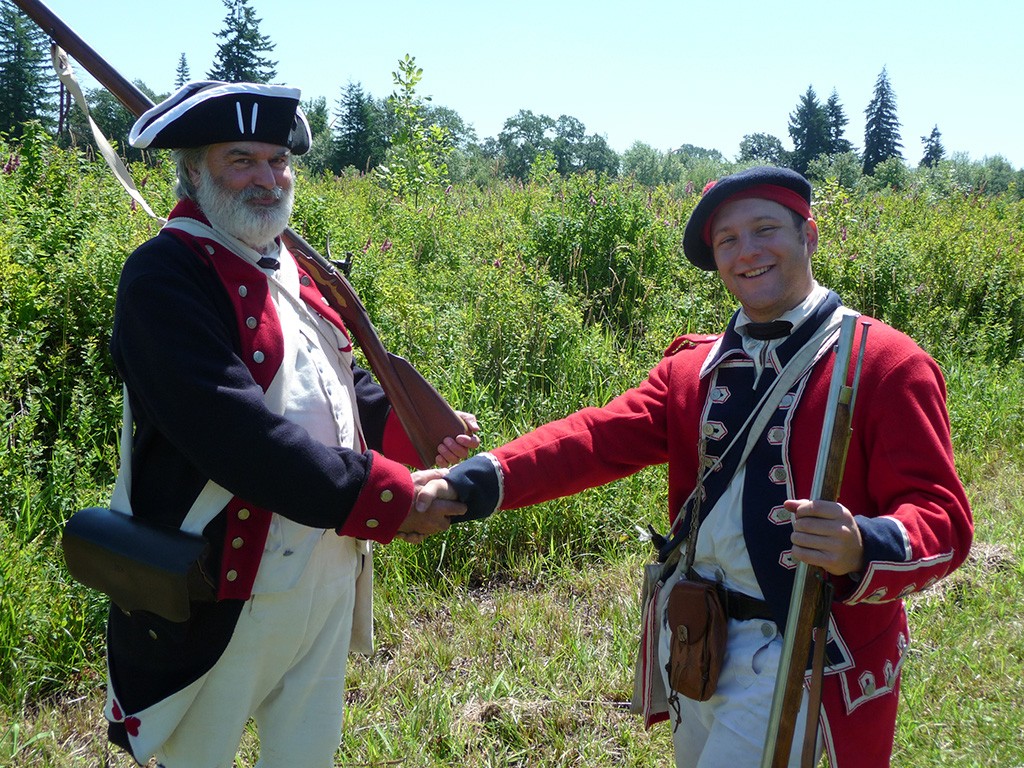 We are a lot like one big extended family (without the in-law issues).
We are also very family, parent, and kid friendly.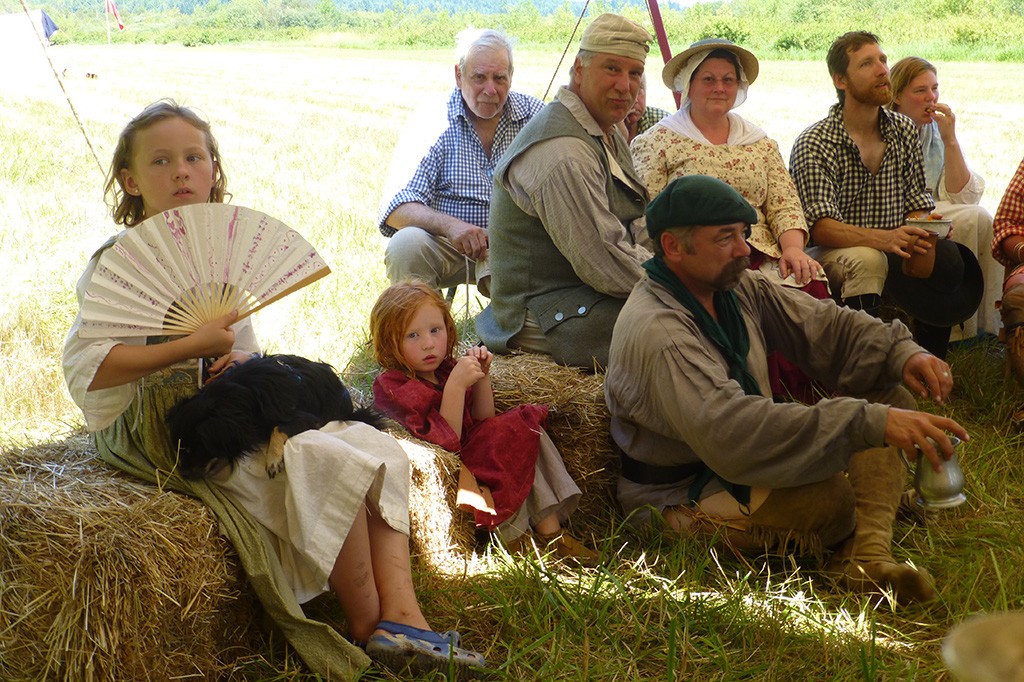 I value the fact that my little family and I have not encountered any significant problem with coarse language or profanity while with this group,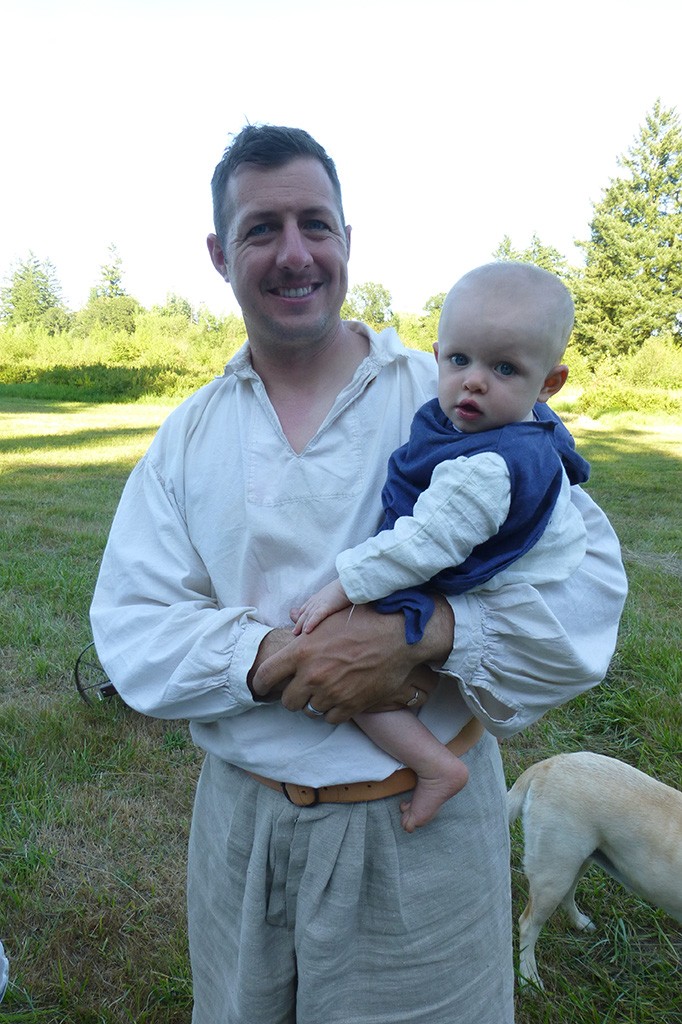 nor have we encountered any alcohol induced disorderly rowdiness.  In short, the adults in our group behave like, well, adults!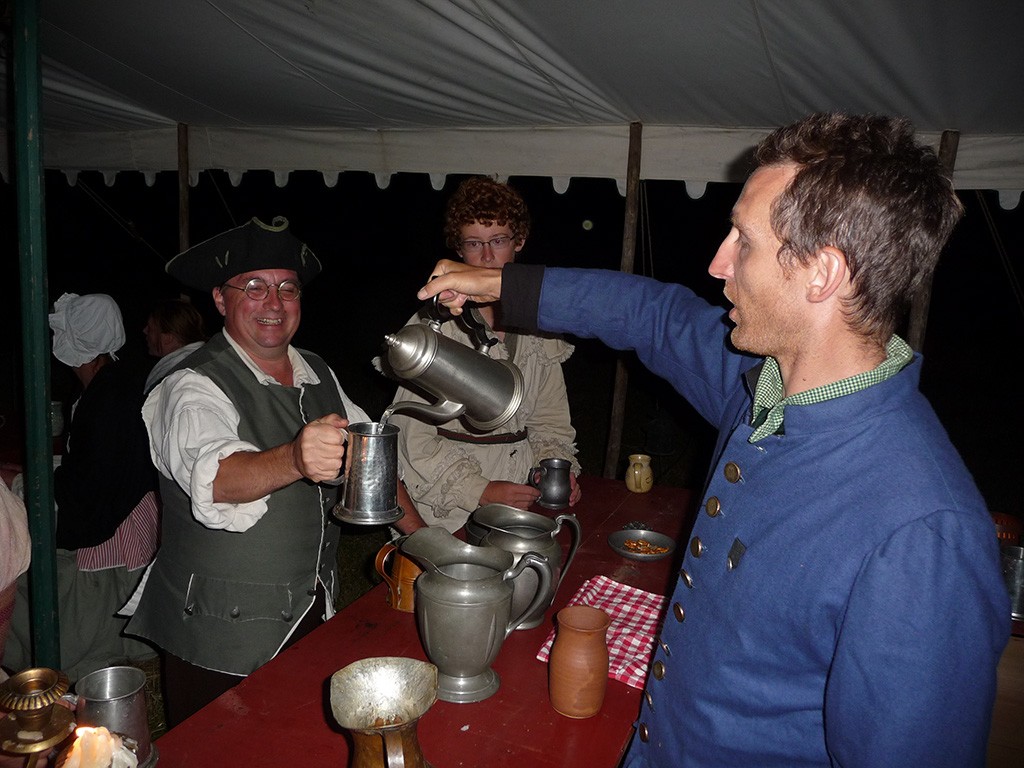 And the kids are free to just be kids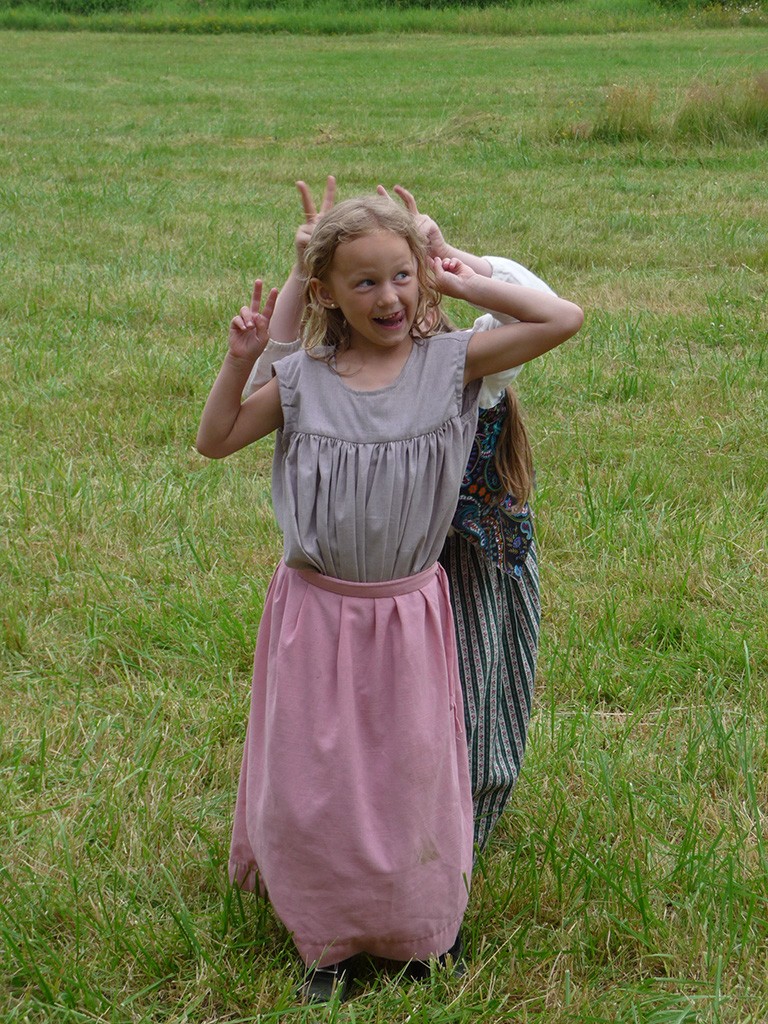 (within reason of course, as all the parents help each other to keep the kids in line and safe from harm).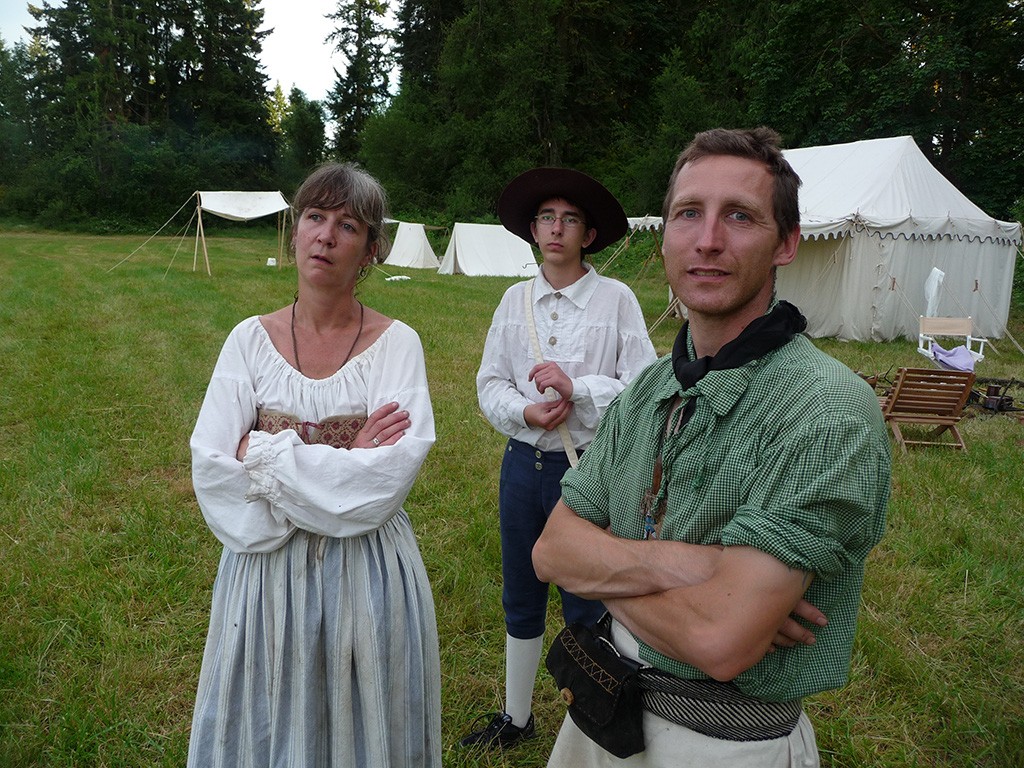 Blessedly, we are also free of overly picky people who might give our new reenactors a hard time.  Instead, our long experienced veterans take pleasure in going out of their way to help new people to get set up with a good 18th century kit,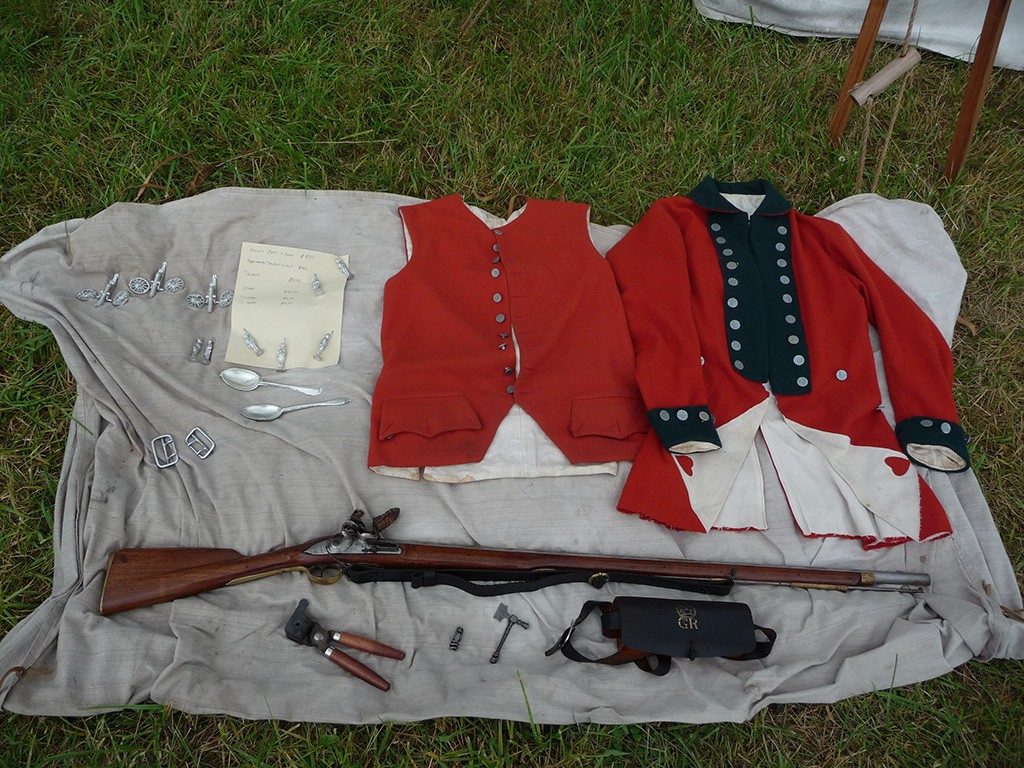 often lending them clothing and equipment and always being willing to provide preciously valuable insight and advice.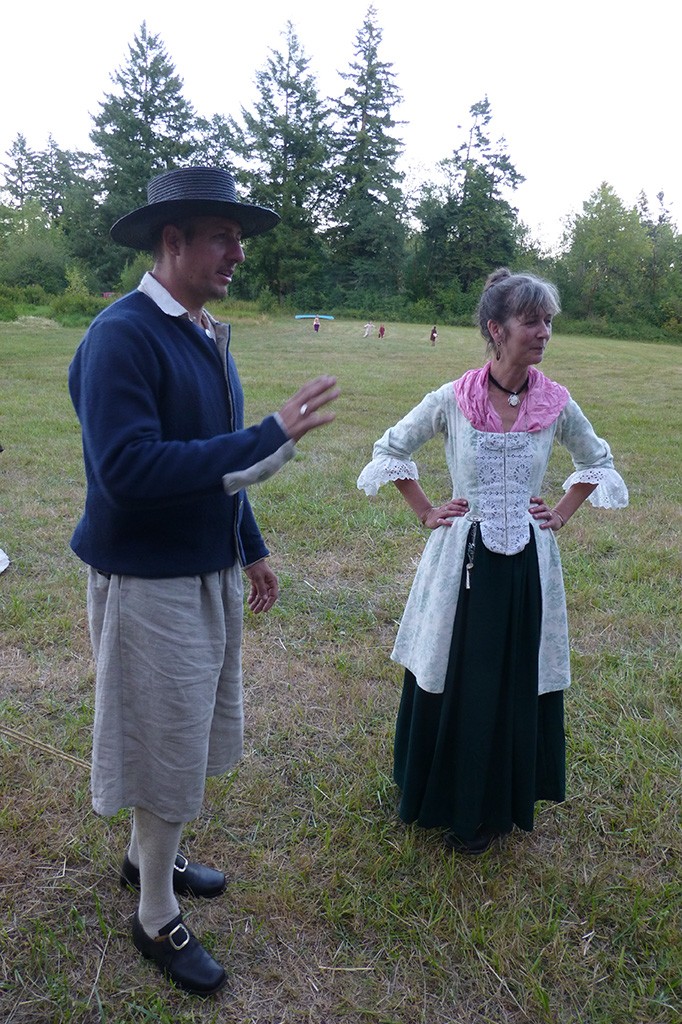 Where serious regimentation is practiced, is in areas involving safety.  Our shoots are clearly organized and well executed. (they are also incredibly good fun).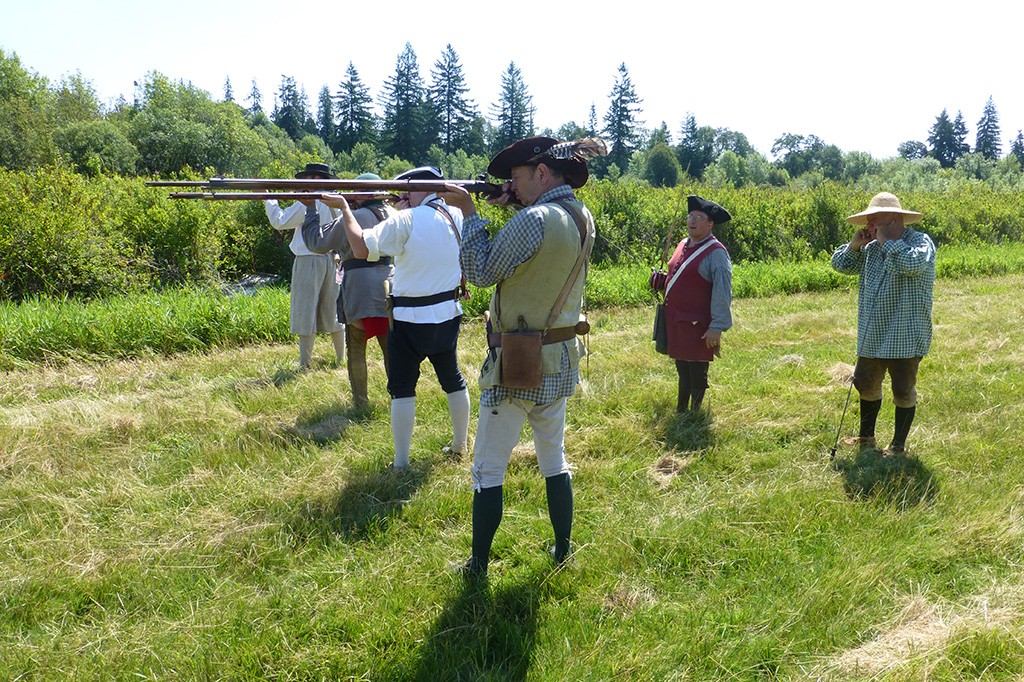 Our range master, Mark Curtis, is a serious leader in his field and he is always respected by all.  He is also a really great guy and everyone likes him.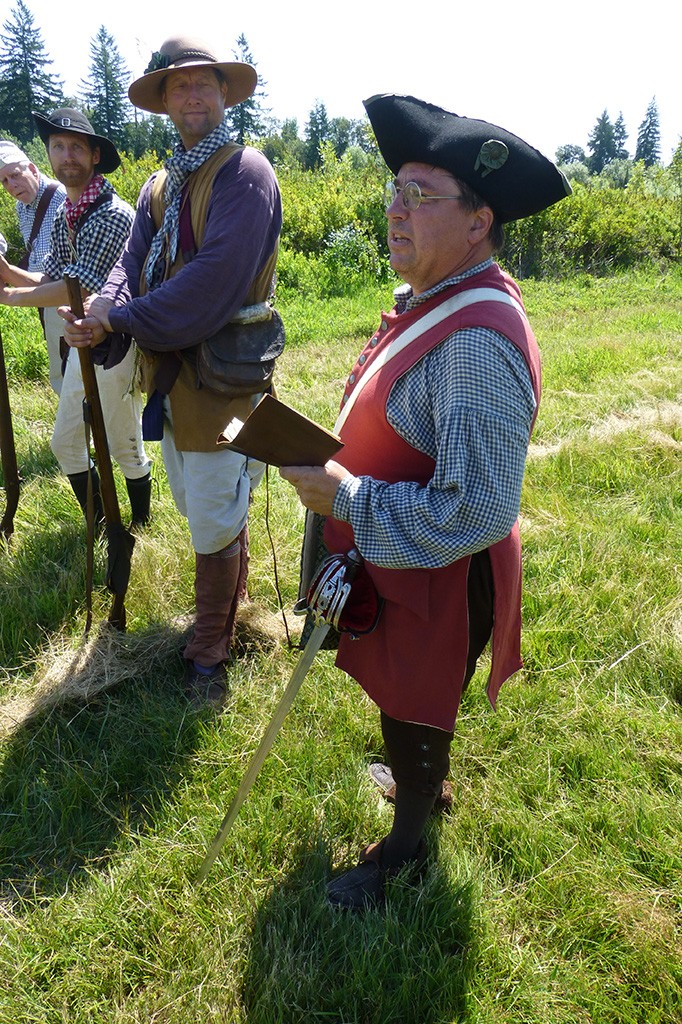 Our group is made up mainly of very seasoned marksmen of long experience,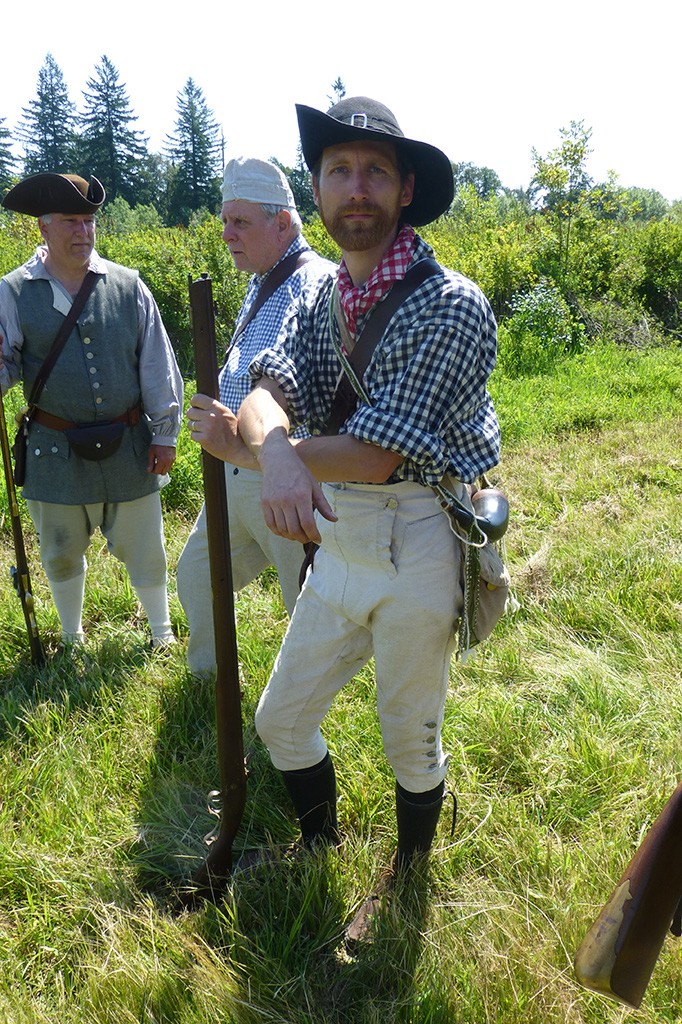 and new people are routinely treated to a generous cornucopia of black-powder firearms knowledge and advanced skill training.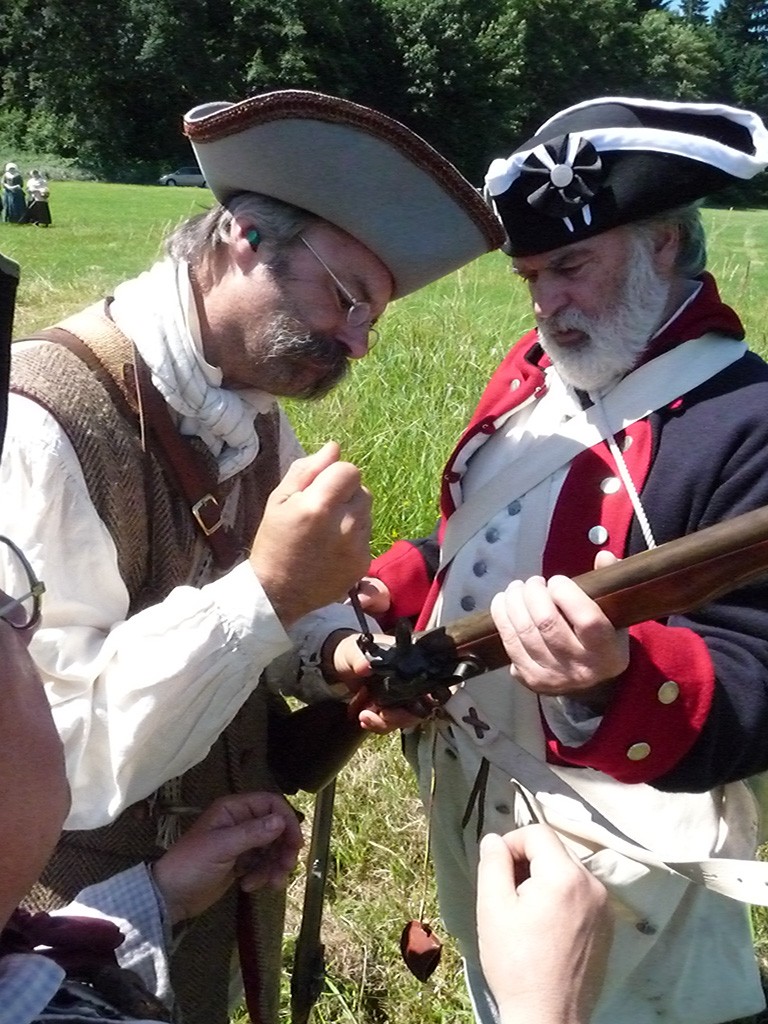 Our group is also privileged to have among us an expert canoeist, David Rieve,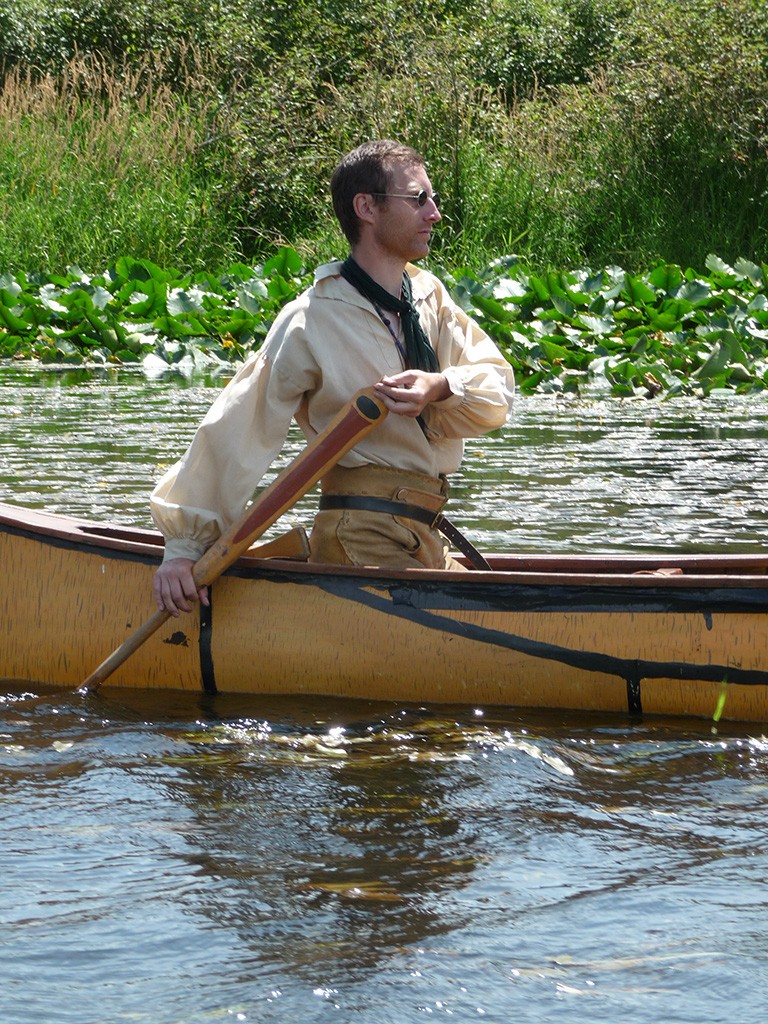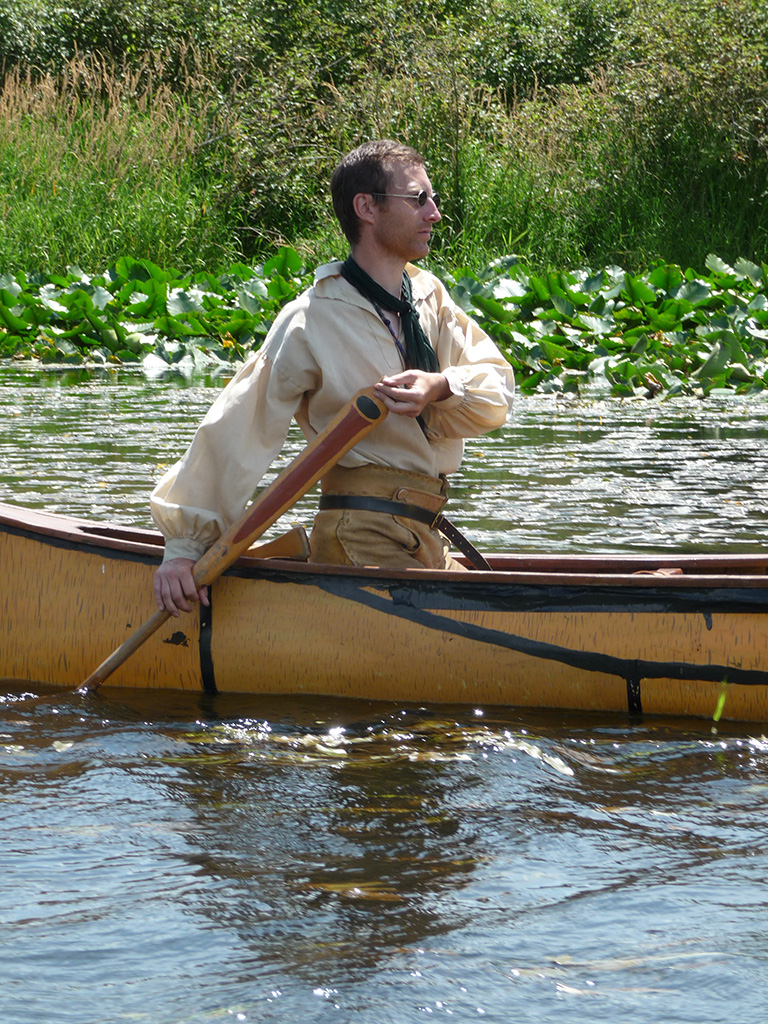 who supplies us with many canoes so we can enjoy fantastic canoe trek excursions on the mysterious rivers near our camps. 
Here again, safety is invariably practiced and life jackets are worn by all.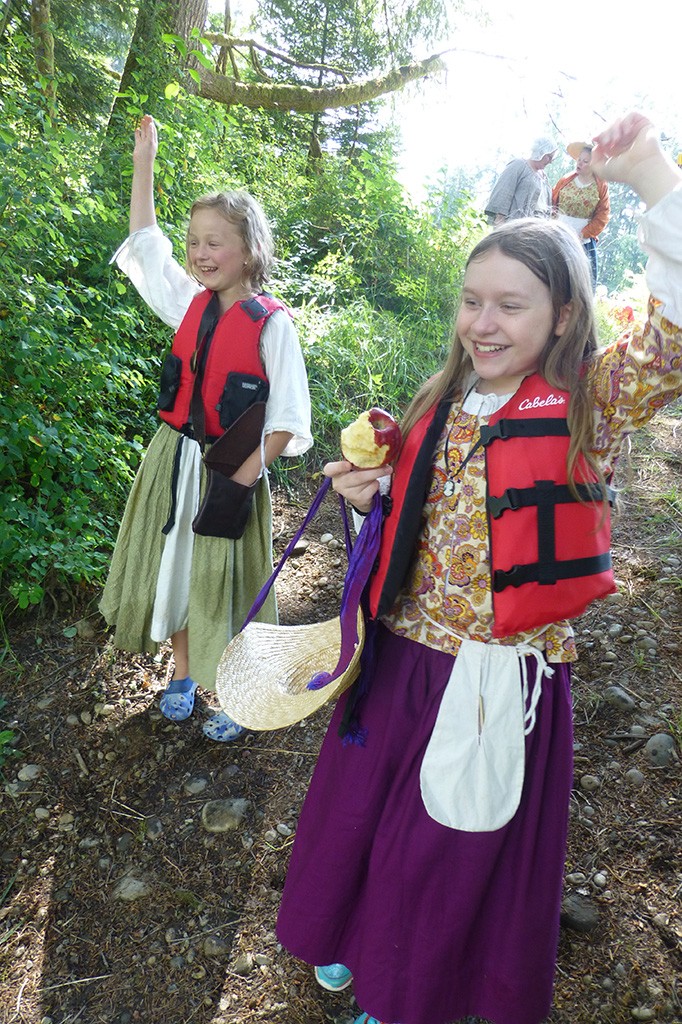 Our group even makes serious investments in state of the art camp sanitation and clean water supply.  Fire safety is also carefully adhered to.  Our people are even safe with their food (I don't recall anyone ever getting sick).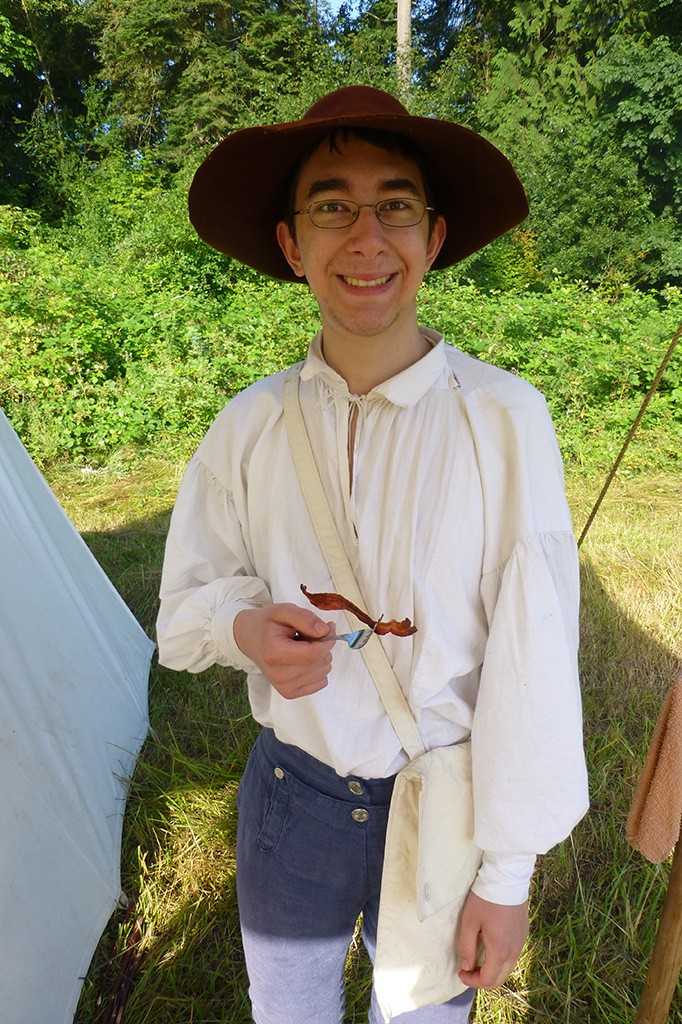 So, when it comes to important issues like safety, our group is seriously careful about that.  The reason for this is simple.  We care about each other.  If one of us were to get hurt, it would feel like all of us got hurt. We're just close like that, a lot like family.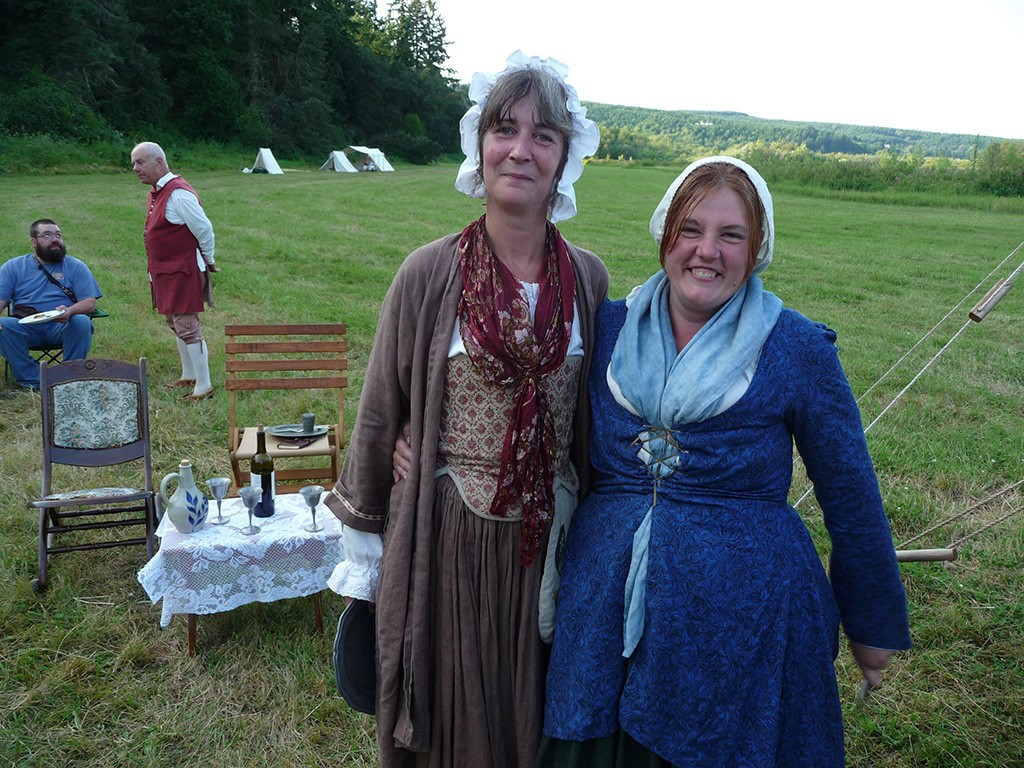 Our women folk have good times visiting each others camps and sharing 18th century skills with each other. 
One of our women, Linda Curtis, puts on historically accurate teas for the whole group at our annual Colonial Encampment.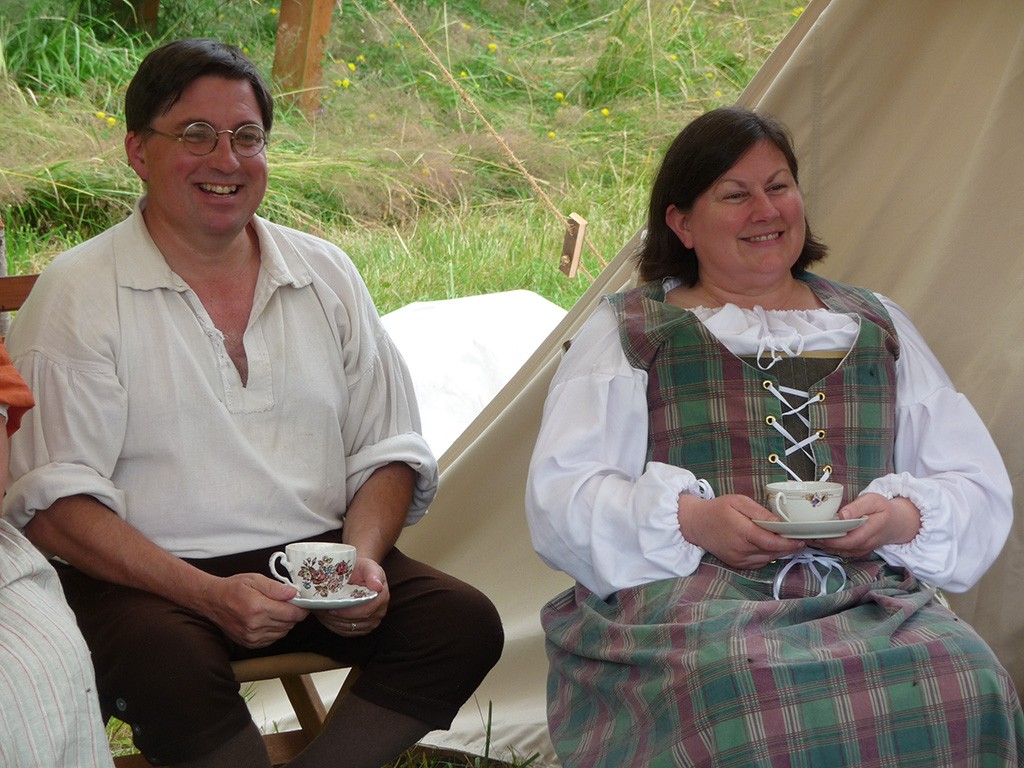 They also do teas for just the kids.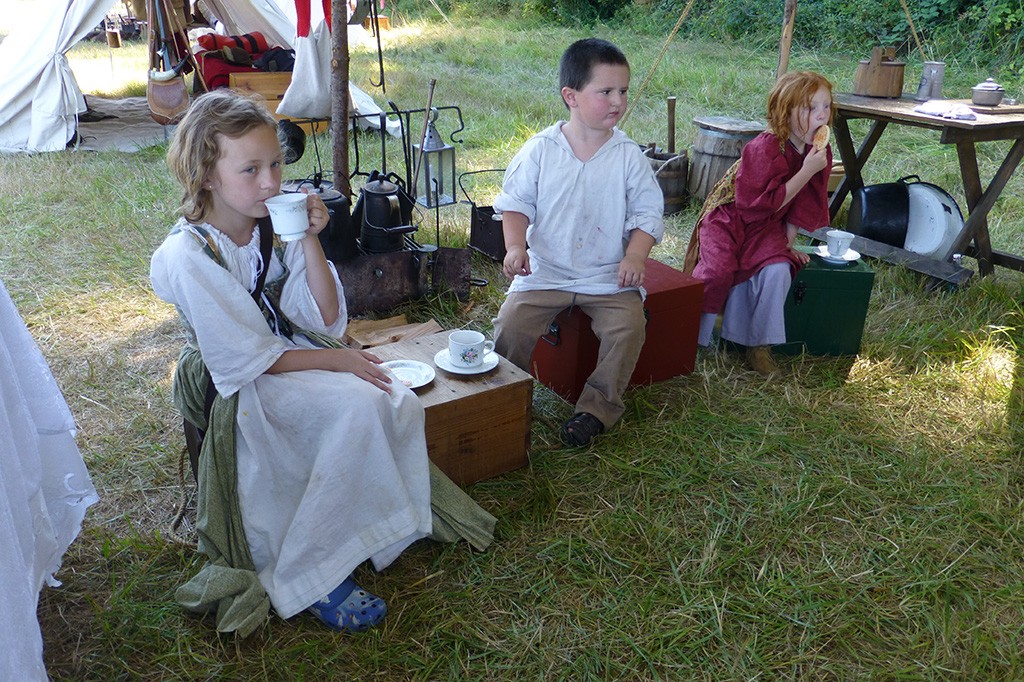 Sometimes we even have "High Teas" that are organized as events in themselves.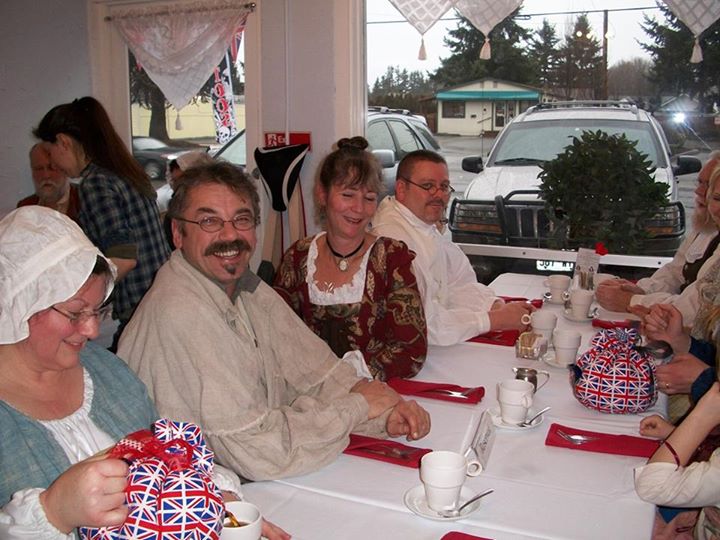 One of the valuable things about our group's events is all the time we have to just sit and relax.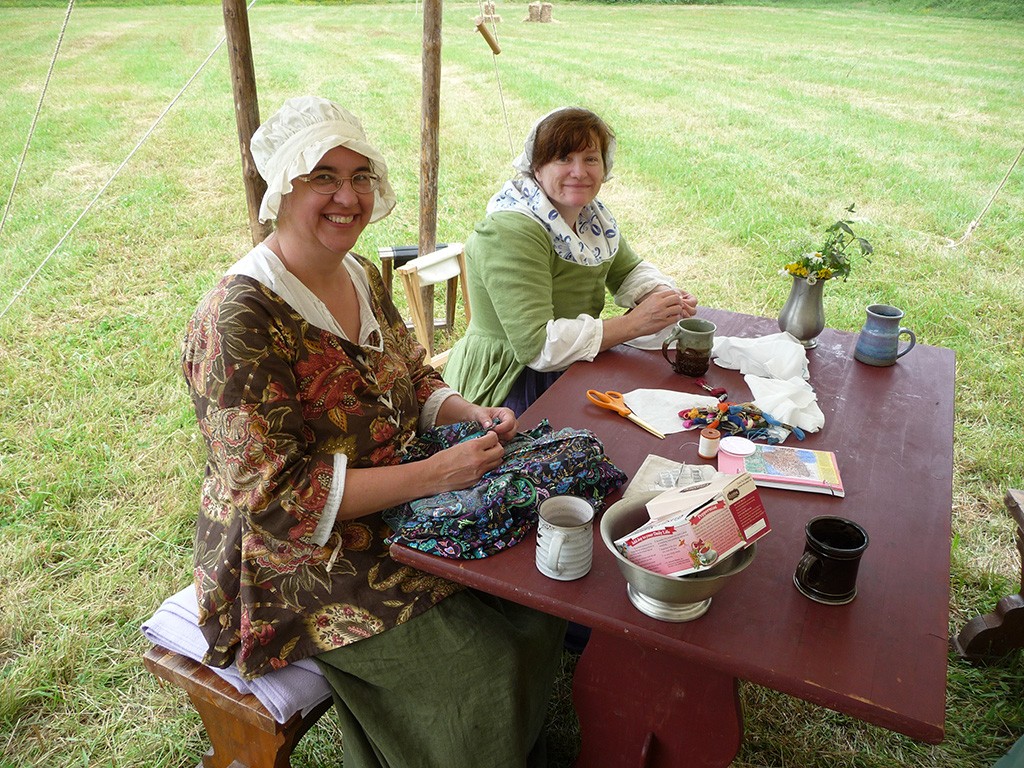 Our times visiting around the fireside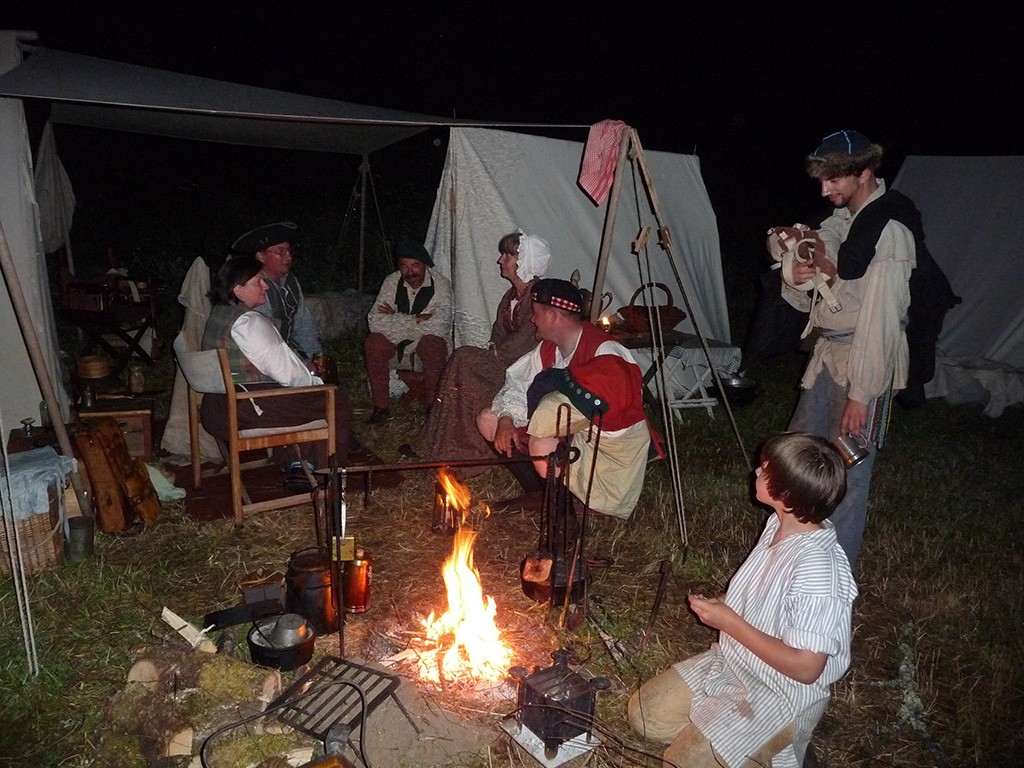 or at the tables, in the meeting tent by candle light, are memorable for their fun, fellowship and friendship.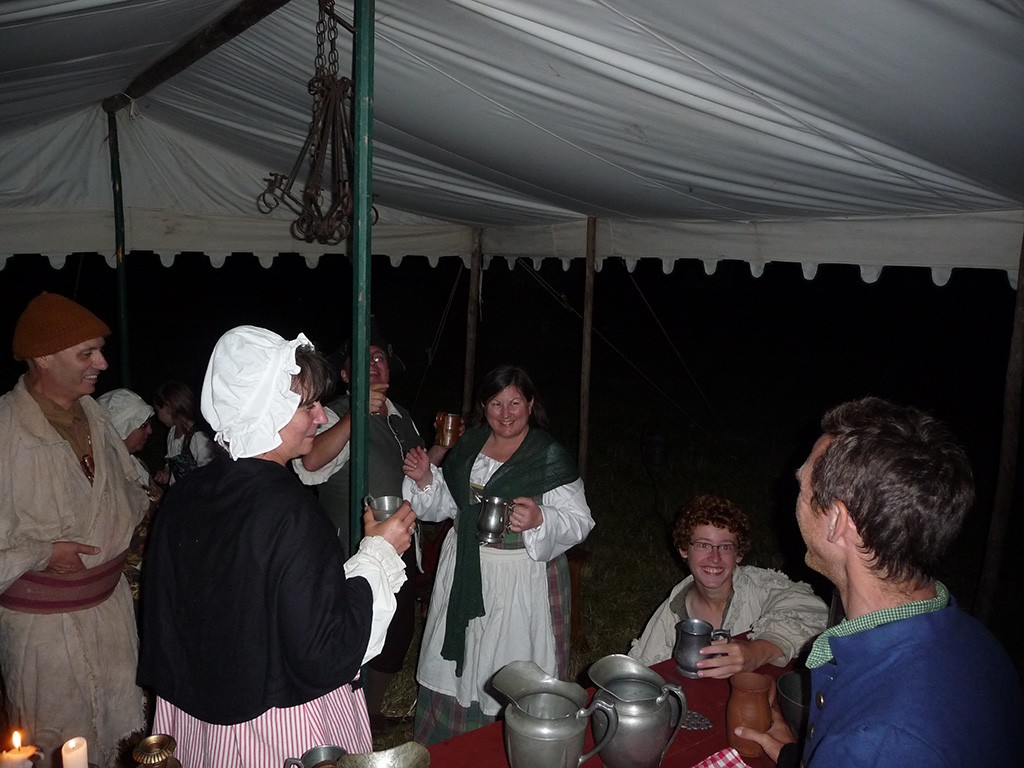 Our children seem to really enjoy the opportunity to camp in tents with their parents.
Our kids always look forward anxiously to our events so they can see their friends again and play all kinds of colonial games together,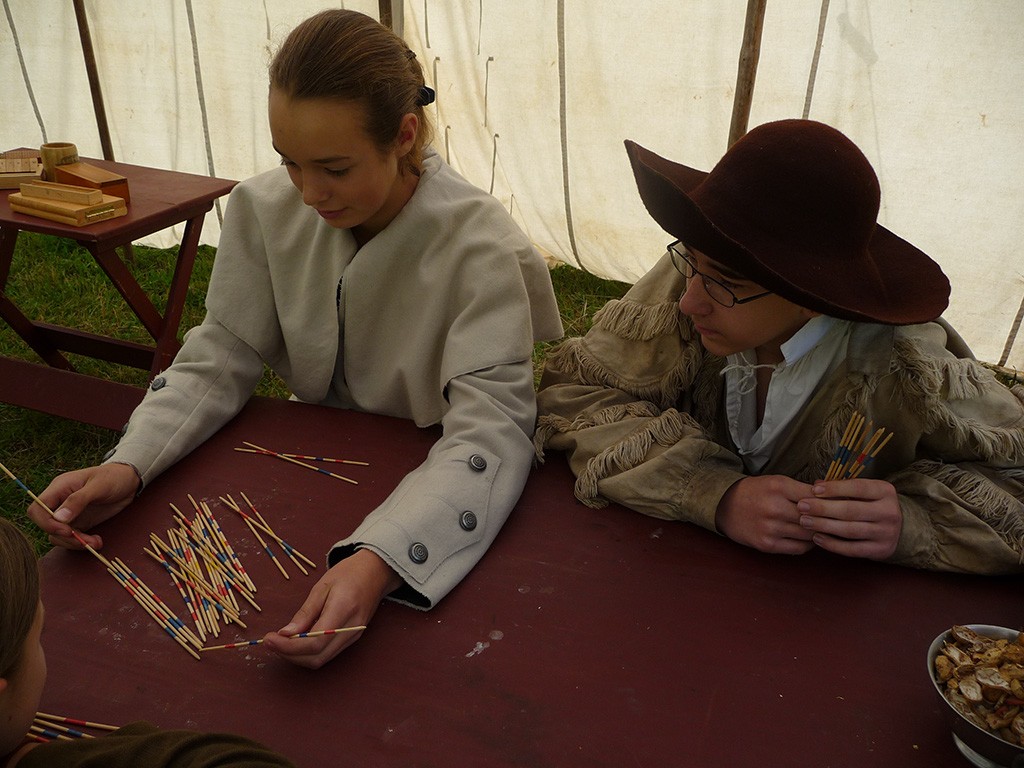 and just be, well, kids!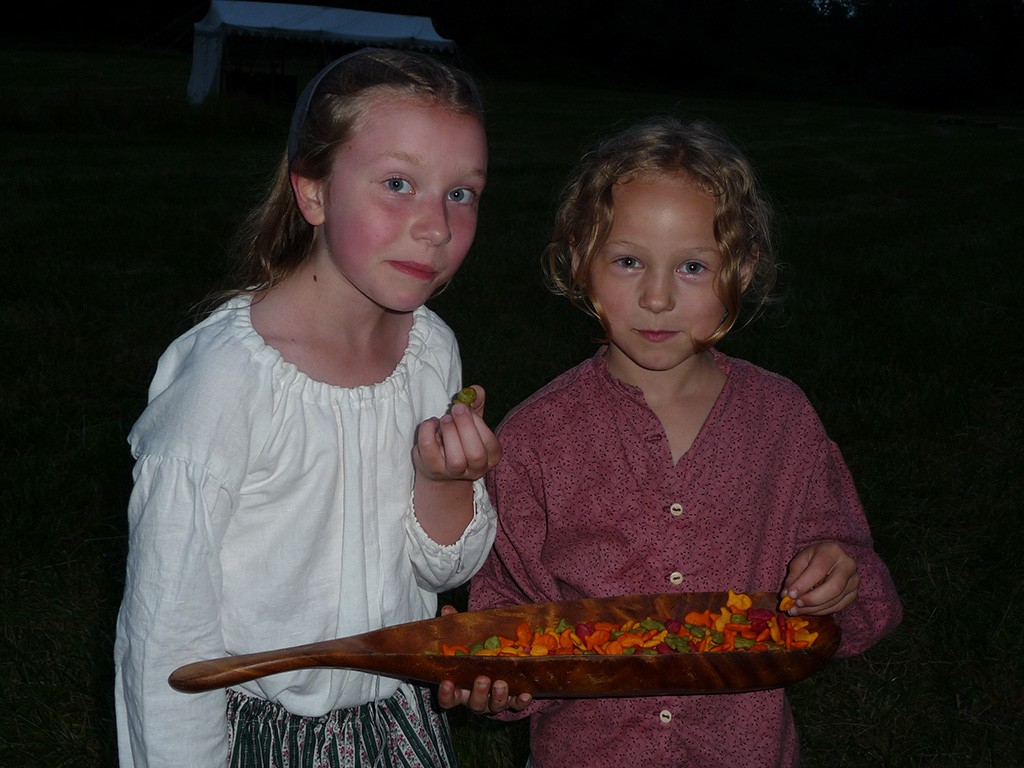 Us adults get to enjoy sitting and watching them and are much entertained by their escapades.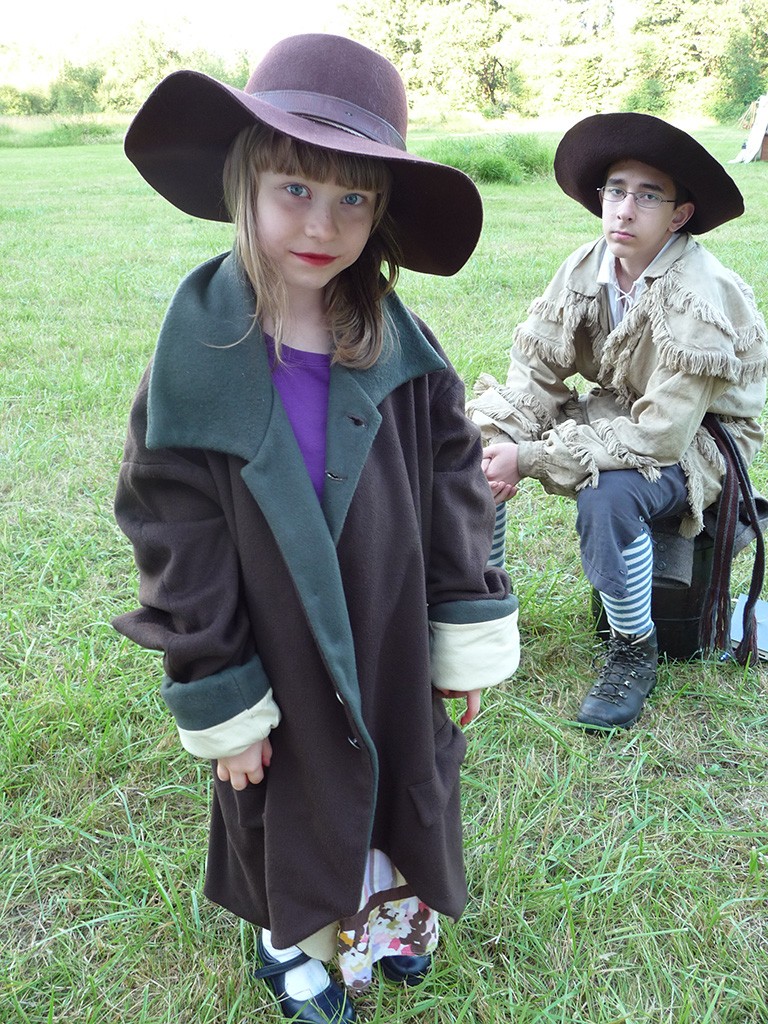 At our annual CE (Colonial Encampment), at our fantastic and secluded location on the mysterious Black River in Rochester Washington,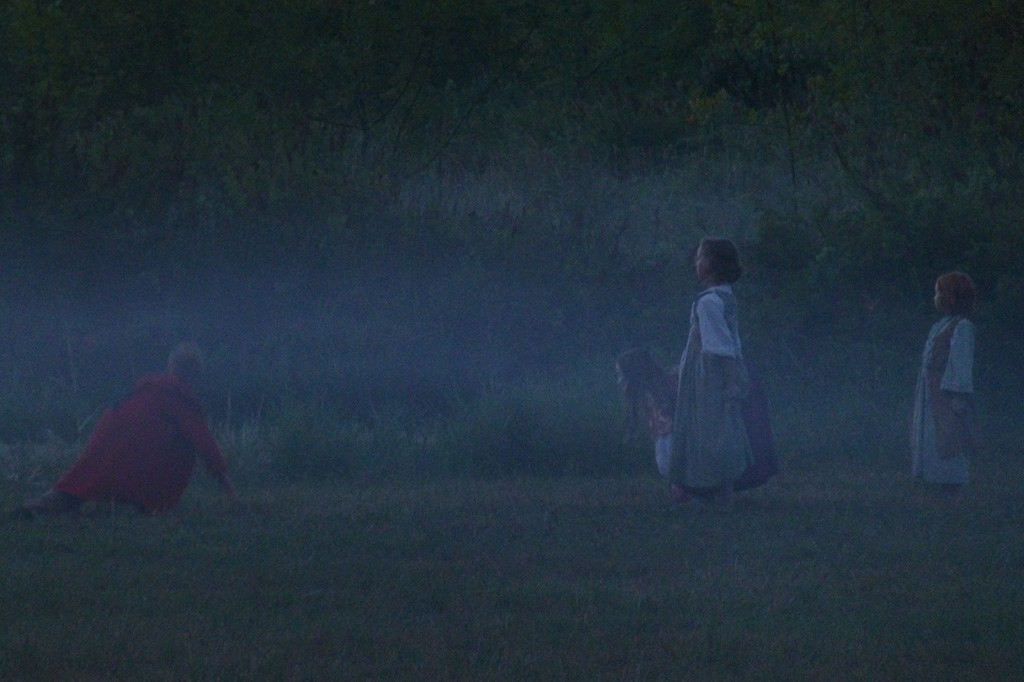 many of our members present seminars on fascinating 18th century topics and methods of doing things.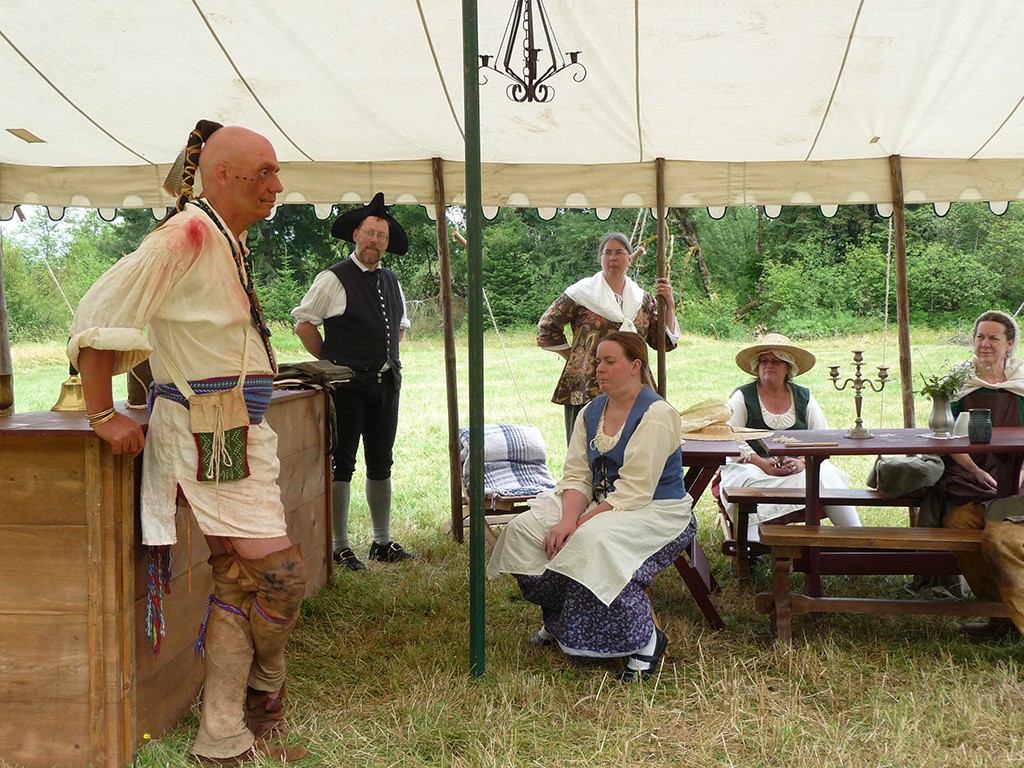 They put a lot of work into these presentations
and they are always well received by all of us who are anxious to learn something new and valuable.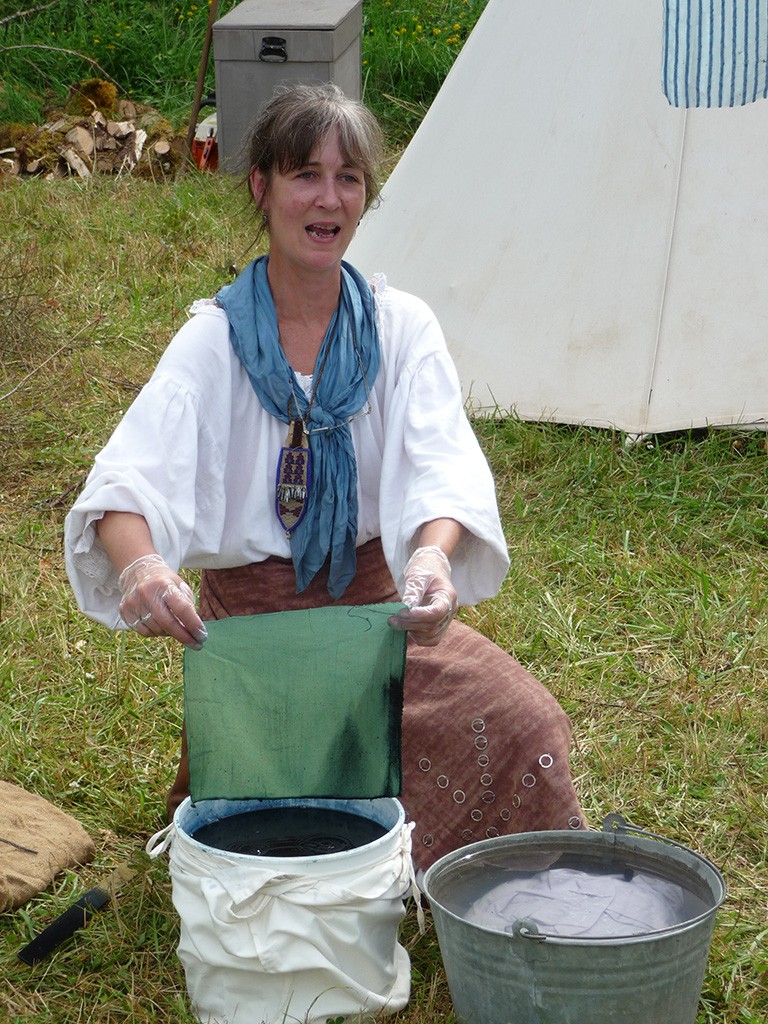 We also conduct our eagerly looked forward to raffles, in which, for the small price of some $1 tickets, adults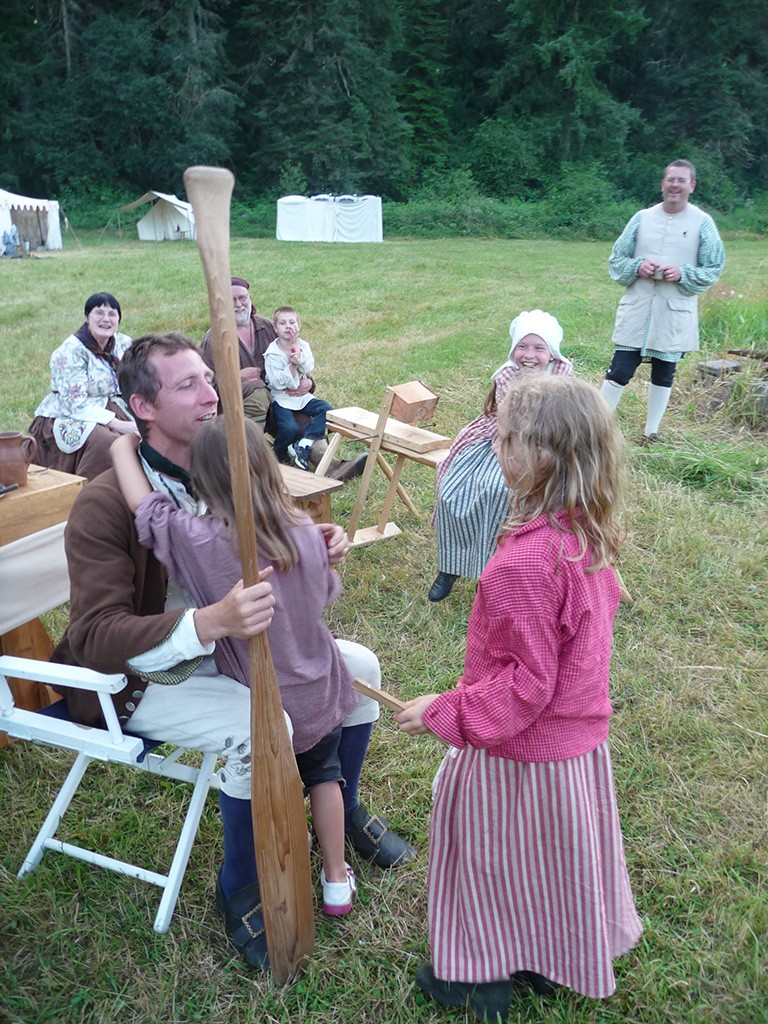 and kids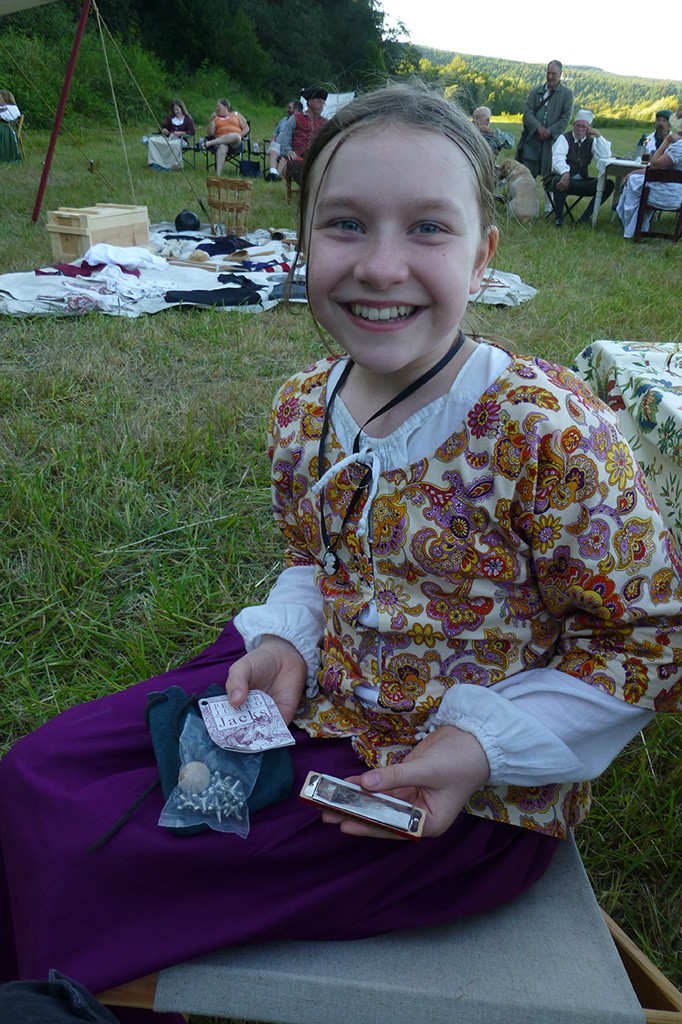 have a chance to choose some superb 18th century items from the prize blanket.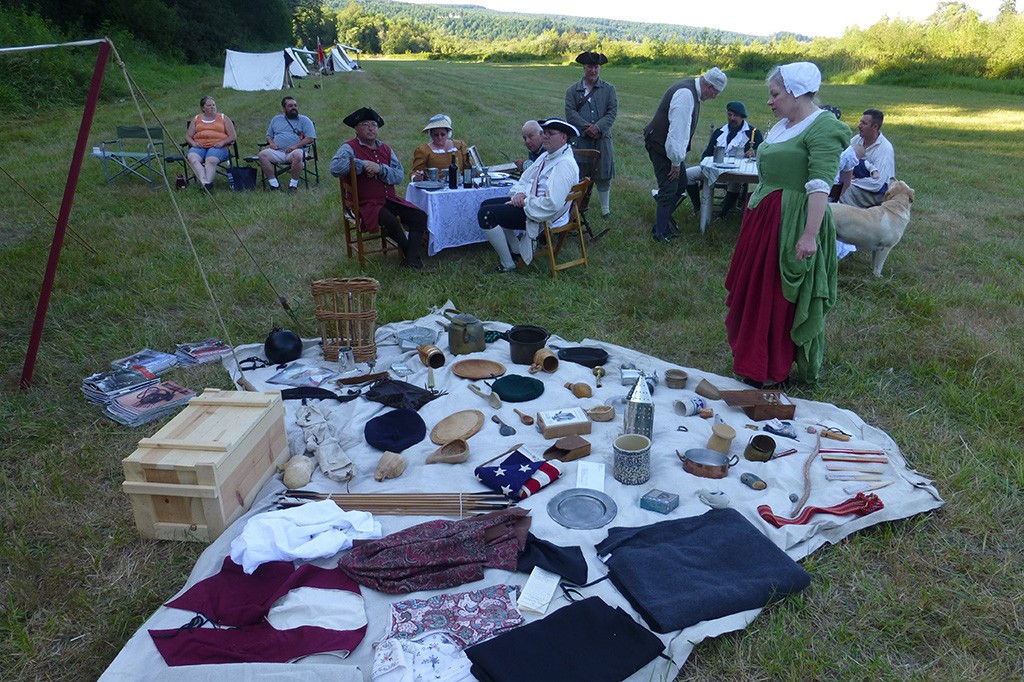 Our Colonial Encampments always feature a potluck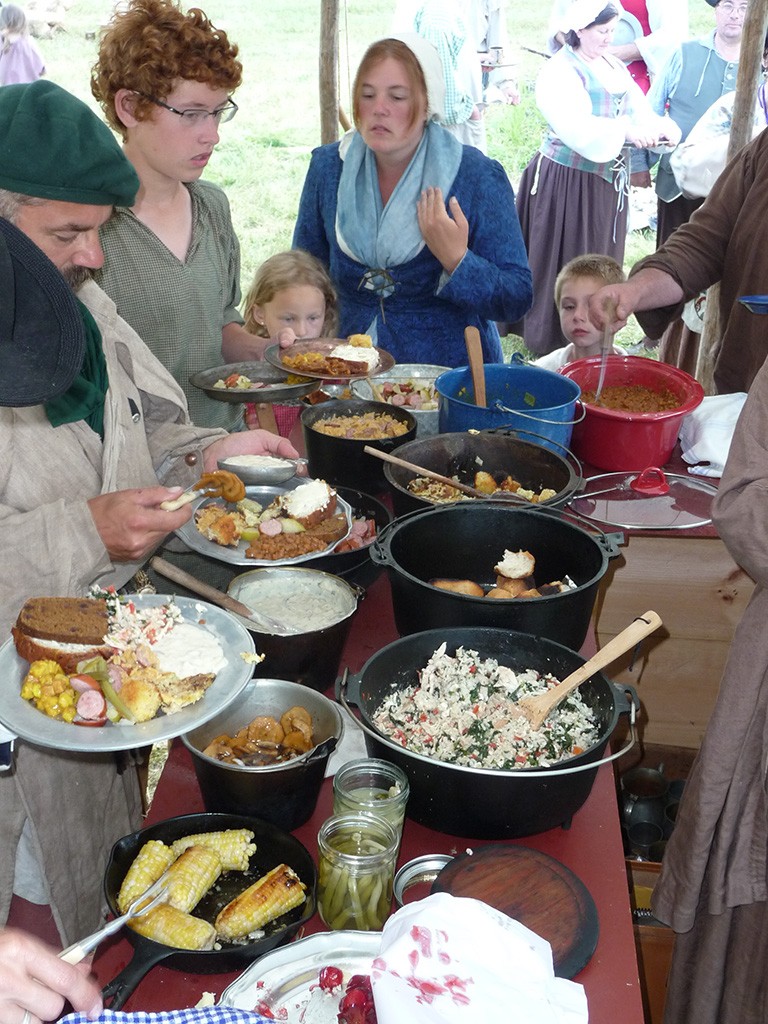 in which all the individual camps contribute something historically fantastic!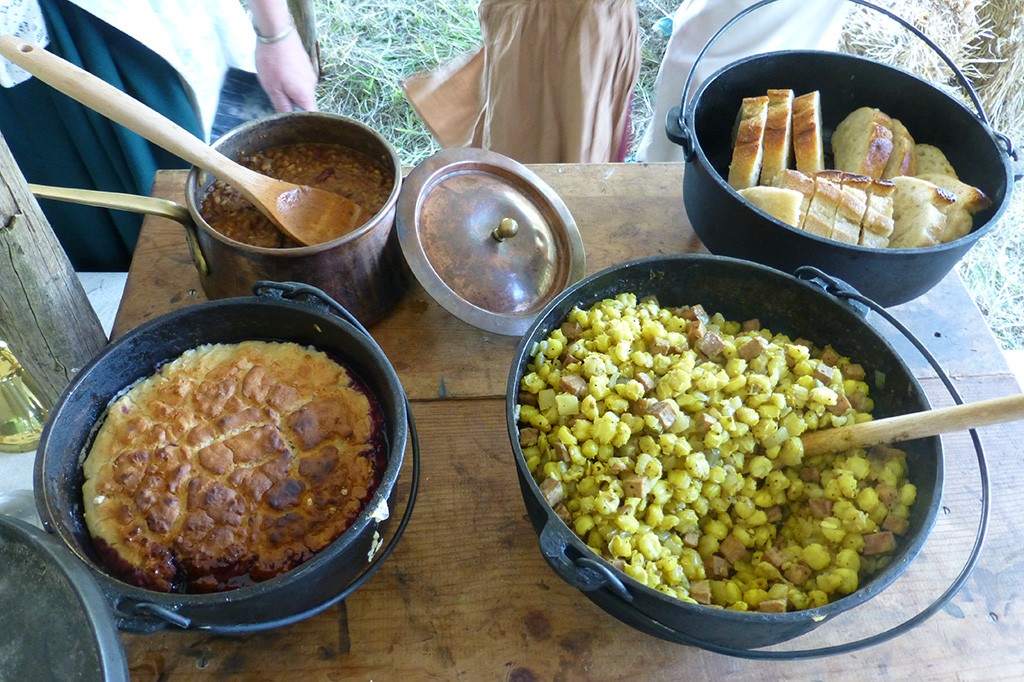 It's a dining experience you will never forget.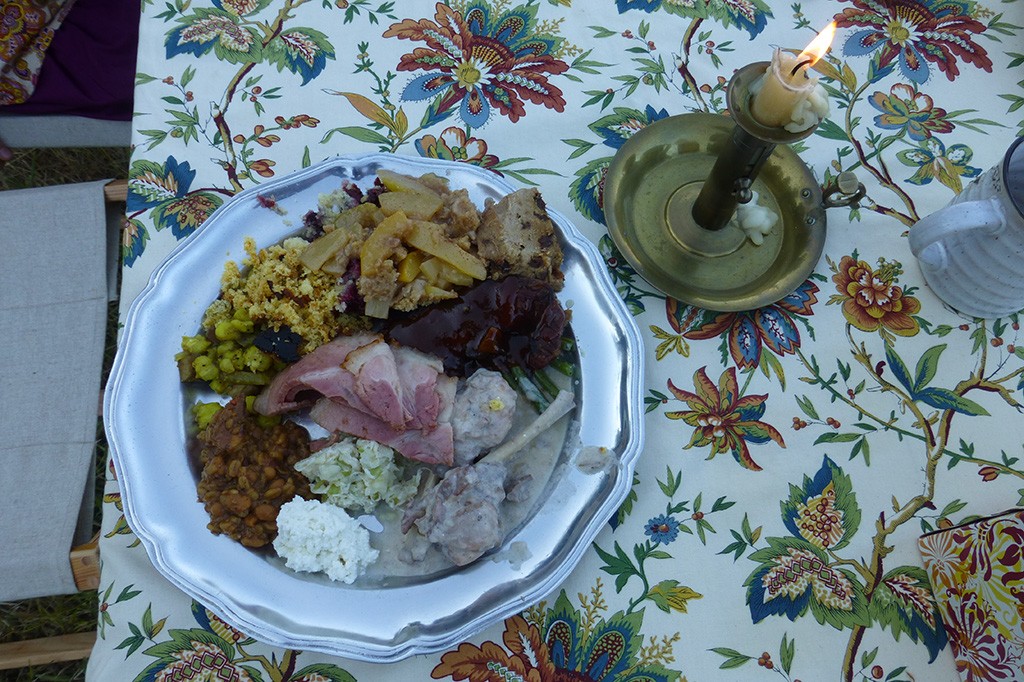 Another thing that I really like about our group is the way it networks with other similar 18th century reenactment groups like the 2nd Connecticut Regiment of Militia.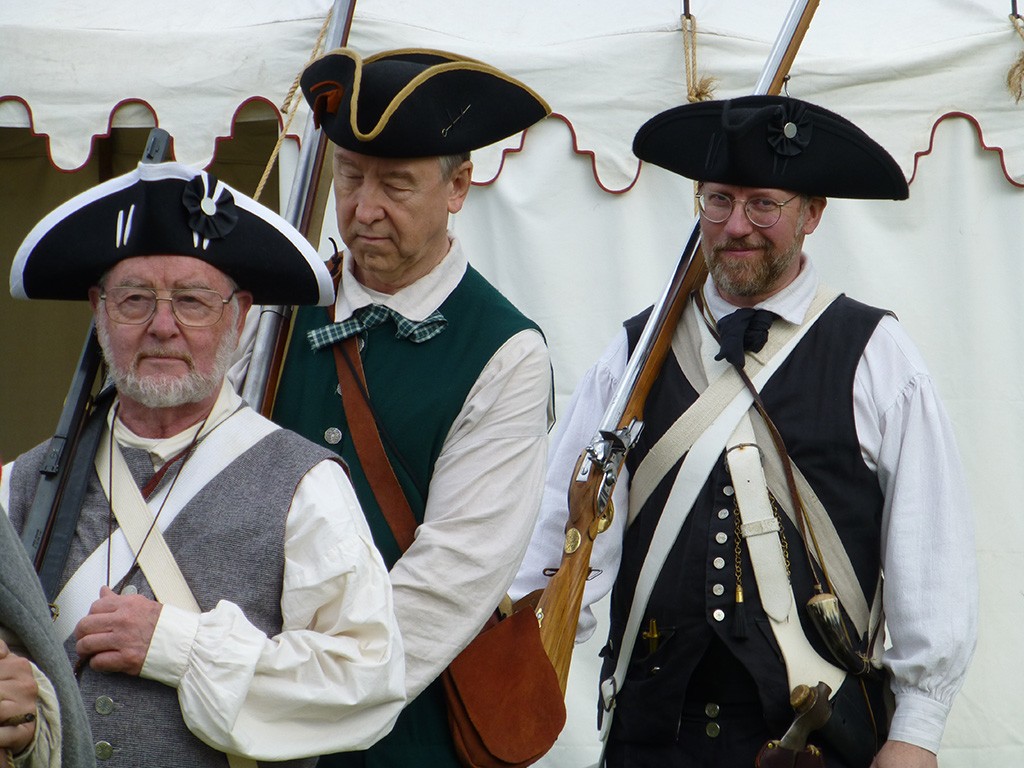 We often attend each others events and this really helps to support everyone who shares the love of this fantastic hobby.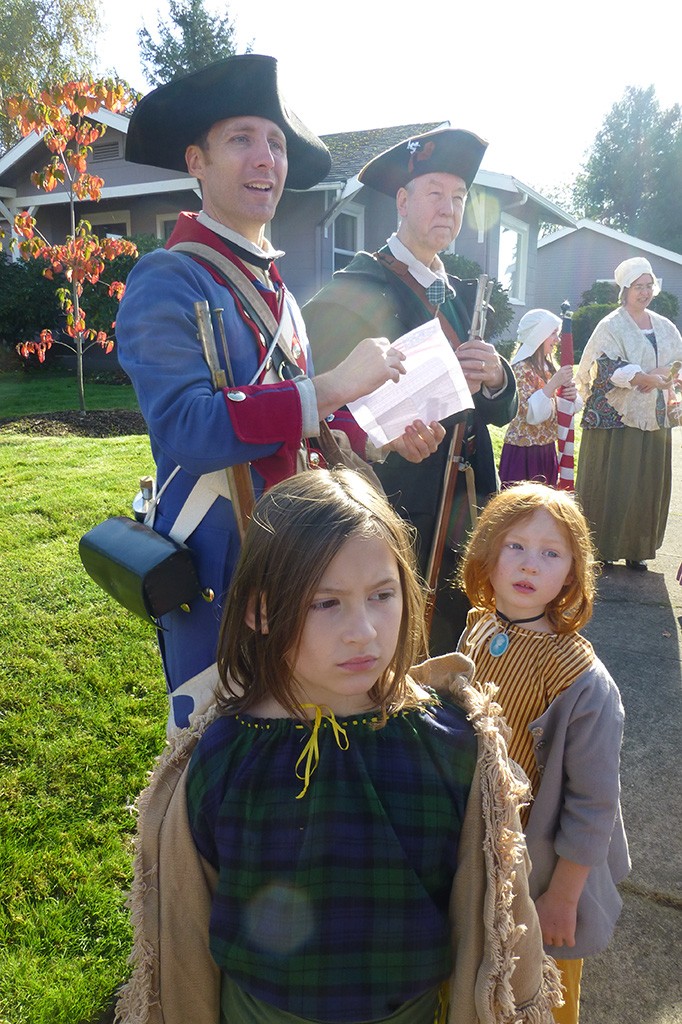 Our group also gets together in the fall or around Christmas time for an 18th century banquet put on either by our group or by the 2nd Connecticut.  These are always great times of fun and fellowship,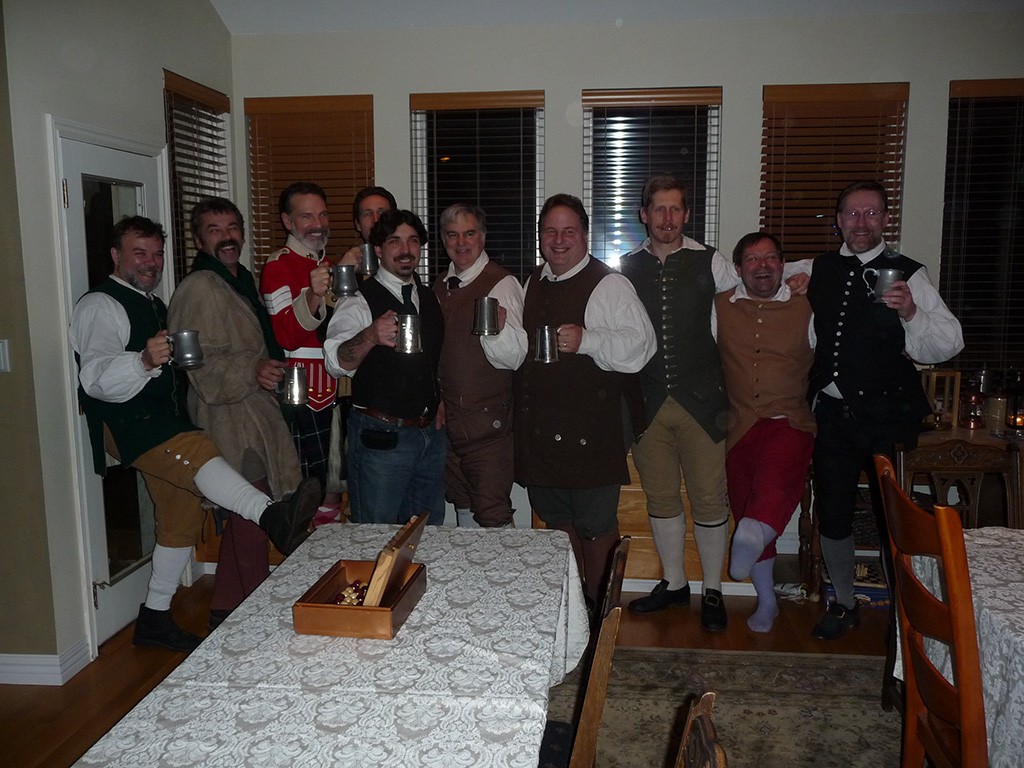 and the food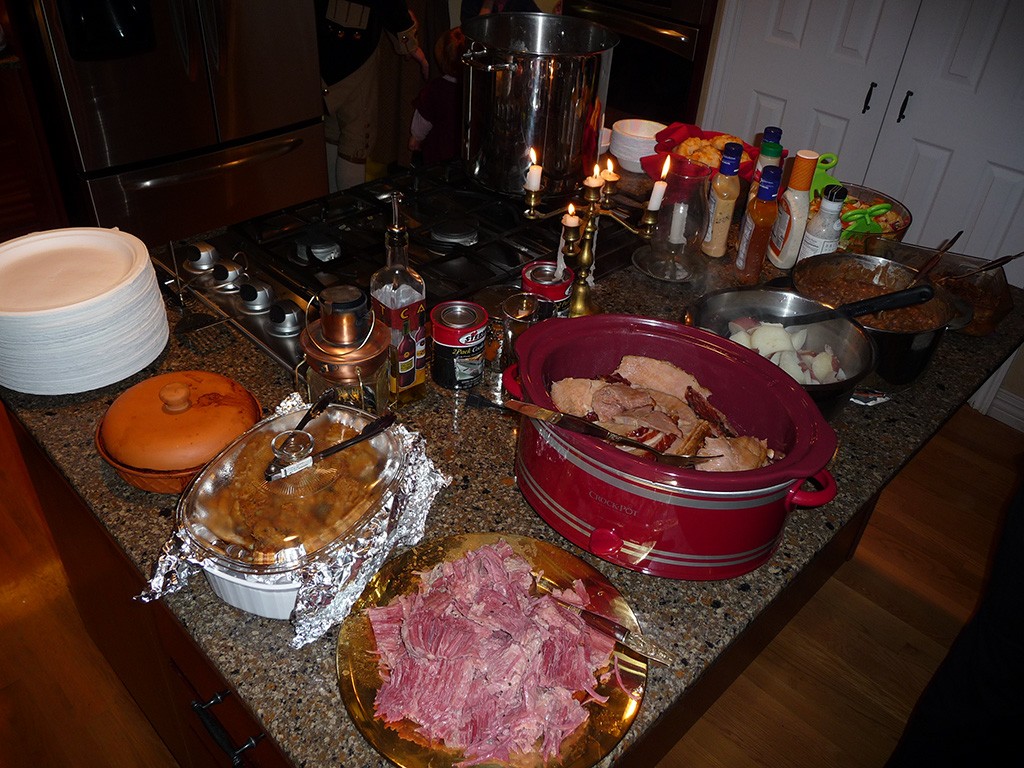 can be really quite amazing!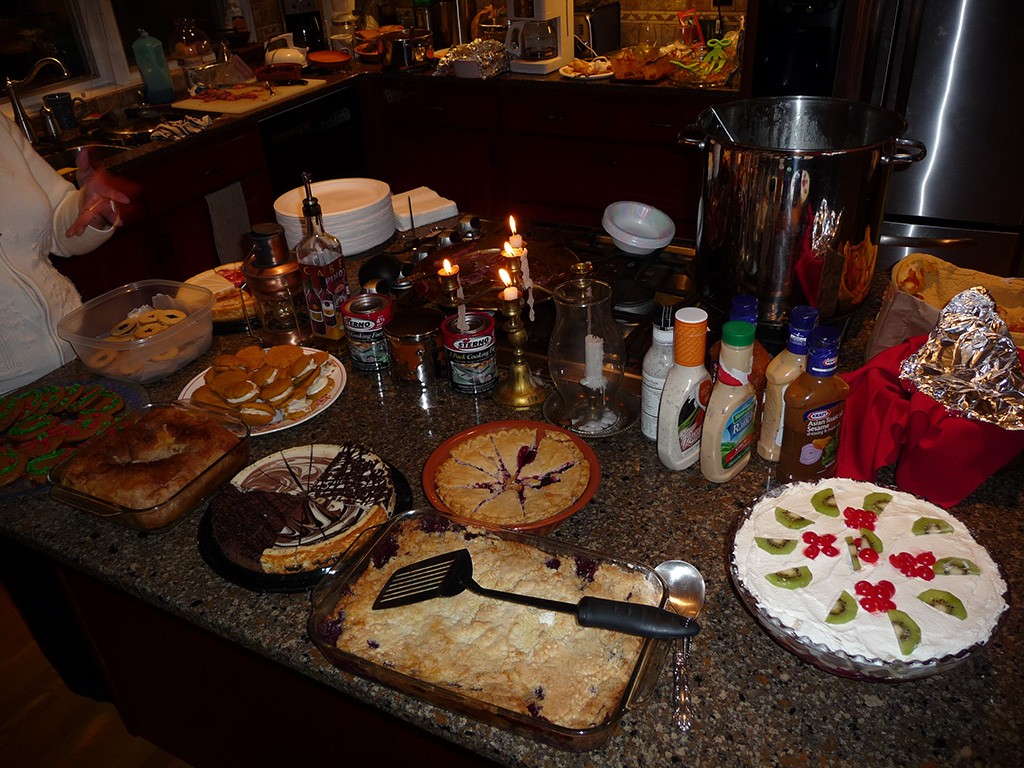 We often enjoy 18th century dancing too!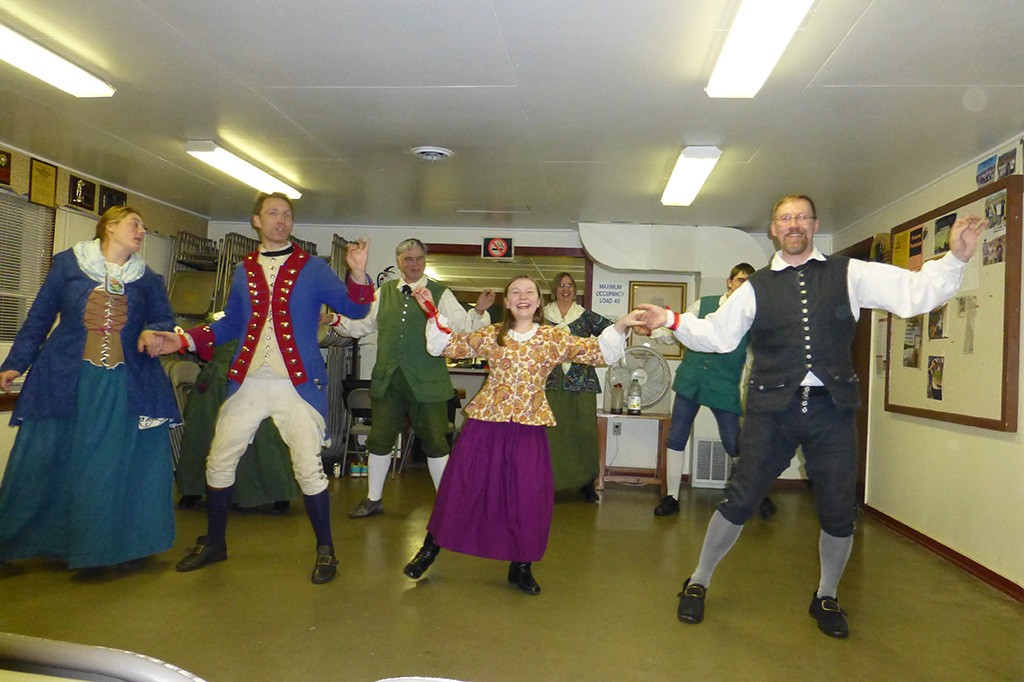 To sum it all up I would say that our group is made up of kind, friendly, down to earth, lovely people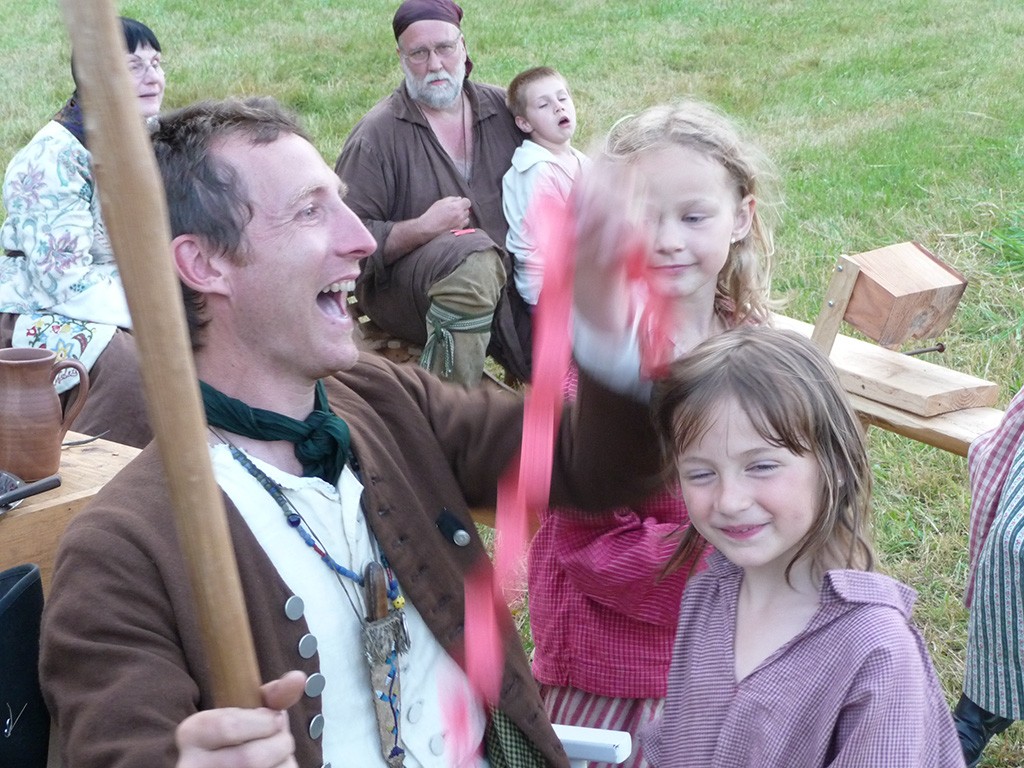 who value our country's heritage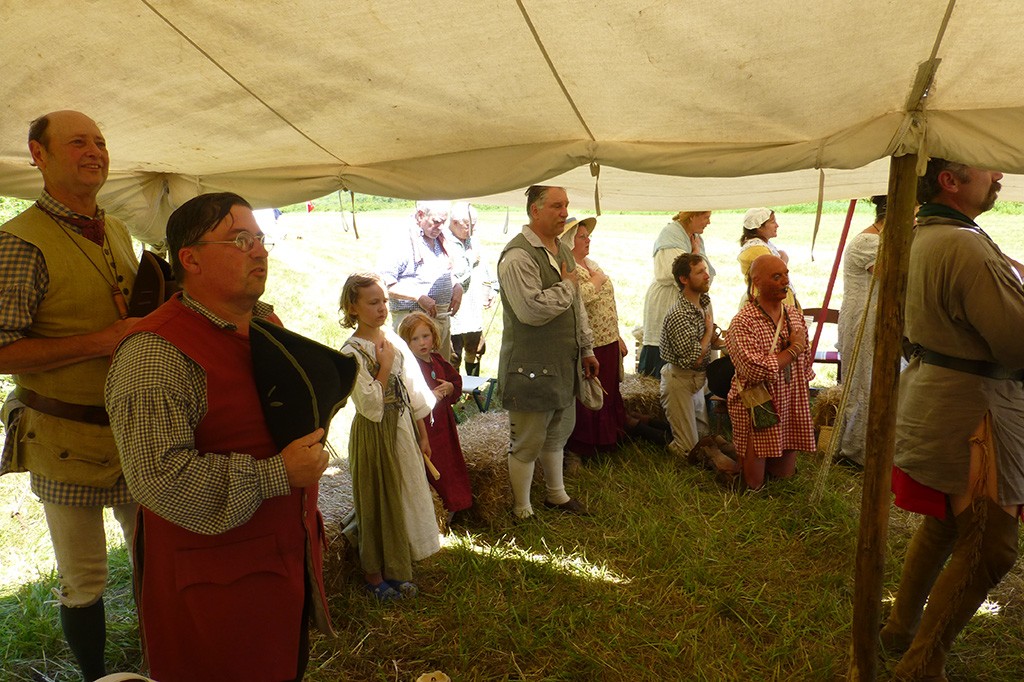 and who feel connected with our past.
They are all friends, and frankly, I love them.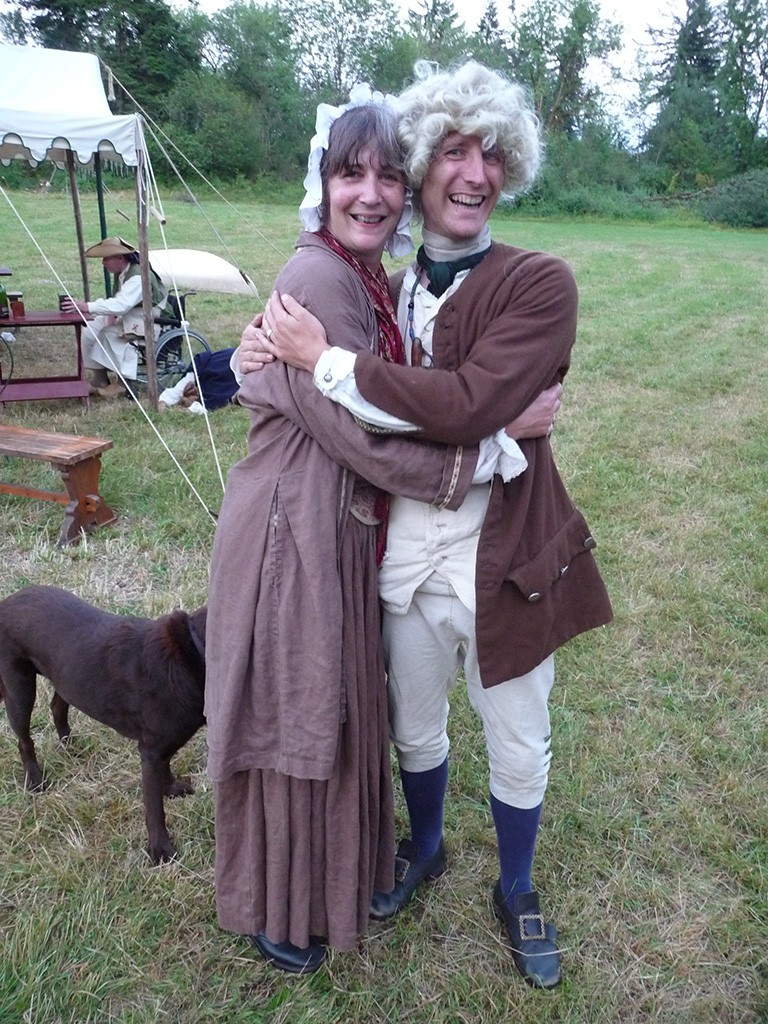 I think you will too.
Welcome dear friend!
Wylin Tjoelker   NCRA Secretary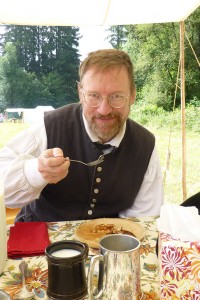 Here is a link to our NCRA Facebook page:  https://www.facebook.com/groups/136052949792662/